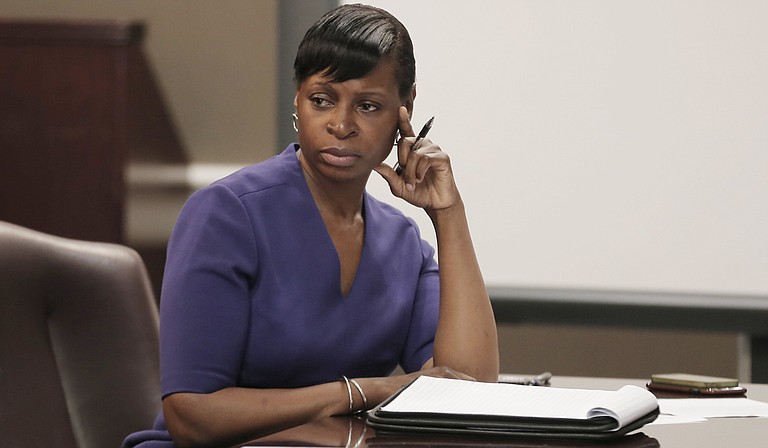 Wednesday, February 22, 2017
After the Hinds County Board of Supervisors voted yesterday to declare a state of emergency in south Jackson to support work on a 48-inch water main, the City of Jackson released more details on the situation today.
City spokeswoman Shelia Byrd told the Jackson Free Press this afternoon that crews are preparing to repair three breaks along a 48-inch water line located near Forest Avenue. No definitive date has been set for the outage although "it may require a significant time period of disrupted water service in the area," she said in an email earlier today.
In order to minimize the water-outage period, Byrd said that the Department of Public Works will hire two contractors to make the necessary repairs. "This will reduce the planned outage to 24 to 30 hours as opposed to 72 hours," Byrd wrote. "This also will avoid additional outages, which would have been necessary for a phased repair project." The contractors are UCI and Hemphill.
Public Works will determine a definitive repair date. "Now that the repair work plan calls for a 24- to 30-hour weekend job, another date can be considered," she said.
The City is engaging in public outreach in the meantime. The City will hold stakeholders meeting next week. "We're reaching out to the city's colleges and universities, hospitals, Jackson Public Schools, Hinds County Supervisors, neighborhood association presidents, churches, the Mississippi Emergency Management Agency, businesses, dialysis centers, nursing homes and restaurants," she said.
"A social media Code Red campaign is underway to get more citizens to sign up for the service. A Code Red (phone) call will be used to inform residents about the outage," she wrote. Residents who want to sign up, but wgi do not have Internet access can call the action line at 601-960-1111 so city employees can sign them up for the call.
Information about the outage will be posted on the City's website and on social media. The administration also will hold news conference a week prior to the outage, she said.
The City said in a release yesterday:
"The City of Jackson is continuing to consult with key stakeholders, including Hinds County, as it moves forward with plans for the water outage that is necessary to repair a 48-inch water line that feeds into the south Jackson area. We welcome the collaboration with the county and any assistance being offered. The outage will impact a sizable area of the City and we want to ensure the public has ample notice to prepare for the outage. We have not set a definitive date for the outage. In our plans, we're considering the best strategy with the least disruption of service to our customers. We want to perform all due diligence before we make a final decision on when the work will occur. "