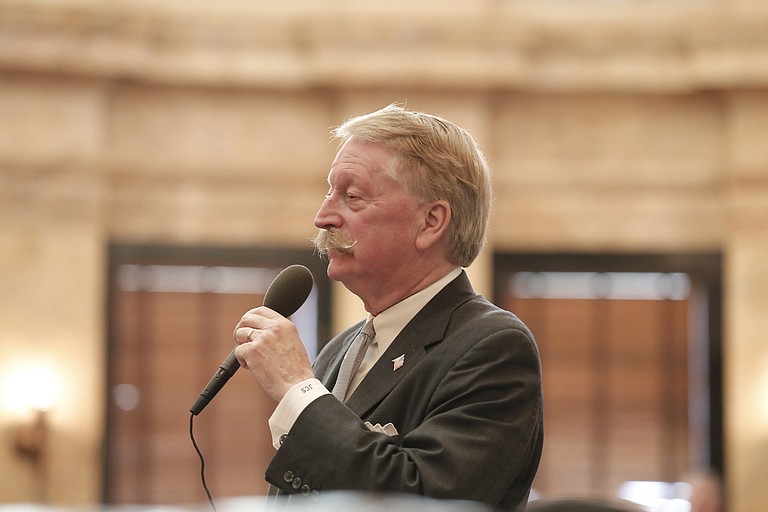 Tuesday, February 21, 2017
JACKSON, Miss. (AP) — A Mississippi House chairman says he is backing off a proposal that could have led to higher gasoline and cigarette taxes.
The Ways and Means Committee passed House Bill 1733 on Monday. It included vague provisions that could have been updated later with those specific tax increases. It also included tax incentives for movie makers.
But the committee chairman, Republican Jeff Smith of Columbus, did an about-face Tuesday, saying that he won't bring the bill to a vote in the 122-member House. Smith would not say what prompted the change of plans.
Legislators are just beyond the midpoint of their 90-day session, and Wednesday is the deadline for the House and Senate to pass the first version of budget and revenue bills.
It's common for legislators at mid-session to pass bills that can be significantly changed later. However, Ways and Means took the unusual step of passing House Bill 1733 without members seeing details of it. The bill was not immediately on the legislative website for the public to see, but was posted later.
The Mississippi Economic Council, the state chamber of commerce, has pushed for an additional $375 million a year for highways and bridges, saying most money should come from higher fuel taxes or taxes on vehicle licenses. That proposal in part came from MEC-commissioned studies by the University of Southern Mississippi, Mississippi State University and private consultants.
Republican House Speaker Philip Gunn of Clinton said last week that many representatives want more details about conditions of highways and bridges before voting on funding.
Dozens of supporters of Americans For Prosperity, a group that advocates free markets and small government, appeared Tuesday at the Capitol. State director Russ Latino said the Department of Transportation needs to reduce spending in other areas to focus on repairing highways and bridges.
"Mississippians have been taxed enough," Latino said to cheers from the group, including several Republican lawmakers.