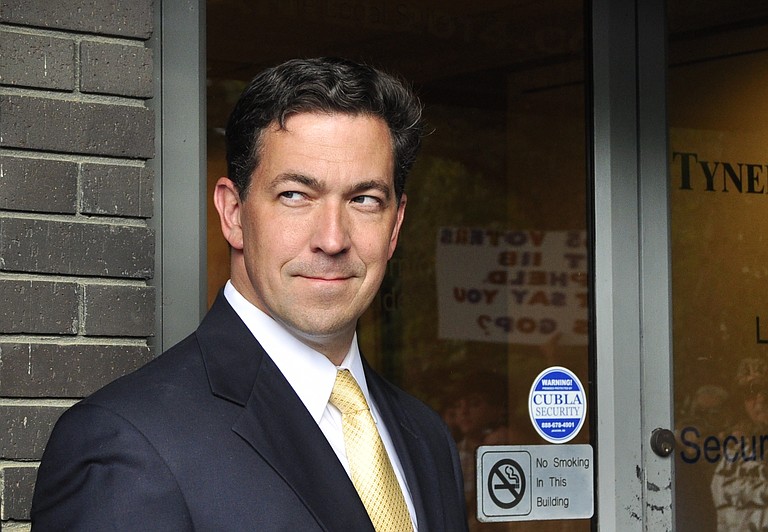 Wednesday, February 8, 2017
Once again, a leading Mississippi politician has managed to anger and alienate women, attracting attention to a state with a huge education crisis, for all the wrong reasons.
Republican State Sen. Chris McDaniel, who represents District 42 and opposes federal funding for education, is facing pushback for calling thousands of women who marched in Washington, D.C., recently "unhappy liberals."
"If they can afford all those piercings, tattoos, body paintings, signs, and plane tickets, then why do they want us to pay for their birth control?" he wrote on his Facebook page.
McDaniel's post received more than 30,000 comments. He offered no apology, insisting: "I'm on the right side of history,'' and posting a photo of an ultrasound on his page with the caption: "Gender equality starts here. Let's fight for her."
Mississippi often draws negative attention for its consistent ranking at the bottom of education measures. Naturally, while McDaniel was taking aim at women in the state, emotions have been running high around education in the state and nation. Betsy DeVos, the new secretary of education, has faced criticism for her lack of public-education credentials and her pro-voucher, school choice agenda.
In Mississippi, a recent school-choice rally drew huge support. Hundreds of students, parents and teachers held aloft "School Choice Now!" signs in honor of National School Choice Week, pushing for options including more charter and magnet schools, home schooling and vouchers for private schools. At the same time, more than 2,000 public-school teachers responded to survey questions from the state education department, complaining of overcrowding, crumbling buildings, workplace stresses and a lack of money for supplies, among other things.
At The Hechinger Report, where we've spent more than five years examining and reporting on education in Mississippi, it's difficult to fathom why Republican politicians find ways around supporting public education. In 2015, Gov. Bryant opposed a ballot initiative that would have brought more long-sought-after resources to schools in a state that spends as much as 30 percent less per pupil than its neighbors. McDaniel has said he does not believe in federal funding for education.
"The word 'education' is not in the Constitution," McDaniel said in a speech in Jackson on his education policy, where he noted that the federal government should play no role in education funding.
Republican Rep. Tom Weathersby has even introduced a bill that would make it unlawful to wear pants or shorts in a way "that exposes underwear or body parts in an indecent or vulgar manner."
Rather than spending time on inconsequential legislation and alienating women and children, they could instead prioritize finding ways to make their constituents' lives better.
In education, test scores are always among the lowest in the U.S. Some two-thirds of kindergarteners were unprepared for school in 2014, the most recently available data, while 38 percent of children under the age of 6 live in poverty.
I know Mississippi can do better. In recent weeks, the state agreed to double the number of times it inspects some of its child-care centers, which will go a long way toward improving the care of its littlest learners.
Close to 3,000—or 8 percent—of all third-graders were retained for the 2015 school year because they weren't reading on grade level, data compiled by Mississippi KIDS COUNT, a resource for information the state's children, show.
There's also a bill proposed for the upcoming session that would require 5-year-old children in the state to attend kindergarten, something required by only 15 states and Washington, D.C.
If he listens, McDaniel will hear heartfelt pleas for better resources and opportunities for the children of Mississippi. He might also want to take a close look at the thousands of comments women have posted on his Facebook page in response to his remarks.
Mississippi need only look toward Nebraska, where Republican State Sen. Bill Kintner resigned his seat after pushback from women; they were enraged by his re-tweet of a conservative radio host's post mocking women who marched against Trump as too unattractive to be sexually assaulted.
This column originally appeared on hechingerreport.org.