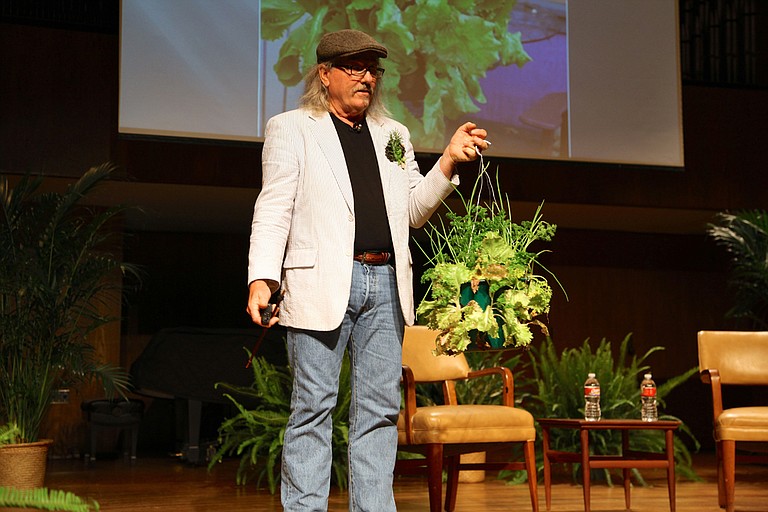 Wednesday, February 1, 2017
Patsy Ricks says she has a great love for Italy. After she retired from teaching in 2014, she started doing tours around the country with adults. Ricks, who taught at Jackson Preparatory School for 12 years and St. Andrew's Episcopal School for 15 years, had taken trips with students but decided to focus more on adult trips after her retirement. For the last 15 years, she has also been teaching This Is Italy for Millsaps College's Community Enrichment Series.
Each year, Jackson area residents get to learn something new with the college's Community Enrichment Series. Last year, participants took classes in subjects such as painting, drawing and mindfulness.
Eve Saunders, who was the wife of the academic dean of Millsaps College; Katherine Lefoldt, who was the college hostess; college President Edward M. Collins; and Dean Harvey Saunders created the program, which is a series of non-credit, informal and low-cost courses with a large focus on artistic skills such as painting, dance and literature, in the 1970s to help people who wanted to enrich their lives by learning something new. The program officially began Oct. 9, 1972, and initially offered nine short non-credit courses.
The first year of courses saw 57 students enrolled and was entirely volunteer-operated. The series now brings in local experts from around the metro area such as Ricks and Felder Rushing, in addition to Millsaps faculty and has grown to more than 1,100 participants per year.
"Ever since the program started, it's grown and grown, going from nine to more than 80 different courses," Nola Gibson, director of Millsaps' Department of Continuing Education, says.
"It's a great way to learn something new you can enjoy in a fun setting without a big investment of time and money. It's always good to learn new things throughout your life, whether you're a college student prepping for the ACTs or a 60-year-old looking to learn how to paint."
Millsaps offers three Community Enrichment series in spring, fall and winter. All courses in each series are non-credit courses with no prerequisites or exams. Gibson says ideas for new classes come from requests, current trends and contacts with program directors of other colleges through the Learning Resources Network, which helps colleges and universities that offer continuing education. The winter 2017 Community Enrichment series started on Jan. 23.
Gibson says that out of all the courses the series offers, dance is a popular option, with everything from Irish Ceili and ballroom dancing to adult ballet. The program also offers writing classes, arts courses such as knitting, painting and mosaic-making, and music courses such as guitar and harmonica.
The program also has personal-development classes for areas such as volunteering, mindfulness, meditation and yoga, and classes about subjects such as the basics of investing, social media and entrepreneurship. For Ricks' This is Italy course, she says this year's will have a focus on Italian history and art.
Classes vary in length and number of meetings, with most meeting on specific days of the week over a few months. For details on meeting dates, class lengths and costs for each course, visit millsaps.edu. For more information, email the Millsaps Office of Continuing Education at [email protected], call 601-974-1130 or visit millsaps.edu.