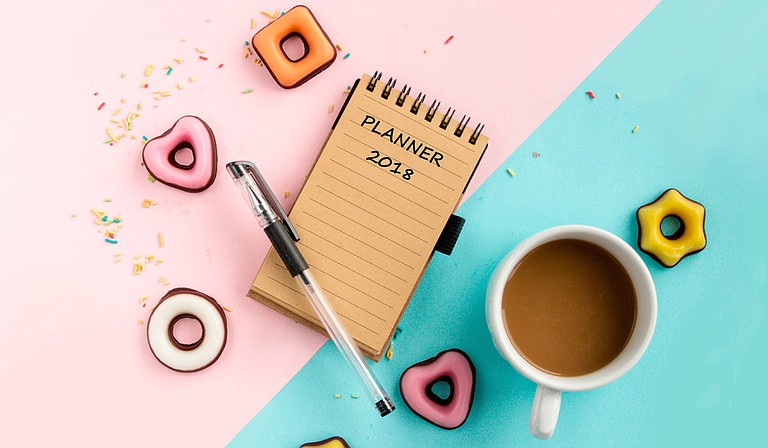 Thursday, December 28, 2017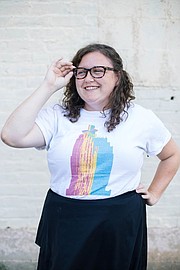 Between social media, podcasts, the radio and more, it's really hard to miss the news right now.
Really, really hard.
Even when you try to unplug, it seems like more weird and crazy stories keep getting thrown in our faces: tax reform that's not actually going to help that many people and could even screw a lot of people over. Donald Trump insisting on building a wall to keep immigrants out. Men getting ousted for sexual harassment, and then complaining because they have to watch what they say around women now. The Federal Communications Commission deciding that net neutrality needs to die. And so much more.
It's a lot to handle all at once.
But even if 2017 has been a dumpster fire for the country and for much of the world, people have reminded me multiple times this year that for a lot of people, including me, it's actually been a good year.
I bought a house this summer and recently adopted a cat to put in it. The house has three bedrooms, so along with a guest room and my bedroom, I also have a room just for creating. I've begun to step out as an artist, which has led to me hanging two galleries and participating in a couple of events this fall. When I look back at this time last year, I can see that I'm in a better place mentally, emotionally and spiritually, and for the first time in a long time, I actually feel like I have a community of people behind me.
A few of my friends are finding their niches as entrepreneurs. A few have bought houses and have begun remodeling, and adopted cats and dogs, and had babies, and got engaged and married. Some of my favorite bands have released new albums and songs.
It has also seemed to be a good year for local business. Waitr is now here, so we finally have the delivery service we've been searching for. Many businesses have opened up, including Cantina Laredo and Fine & Dandy at The District at Eastover. Breweries in Mississippi can now sell beer on site, which opens the way for breweries such as Lucky Town Brewing Company to, say, place as a finalist in Best Place to Buy Beer in Best of Jackson. And one of the coolest things that happened this year was the opening of the highly anticipated Museum of Mississippi History and the Mississippi Civil Rights Museum on Dec. 9.
And if those things aren't enough, "Star Wars: The Last Jedi" is officially in theaters. (I haven't seen it yet, so don't spoil it for me). So even if most of the world sucked in 2017, and we may be dealing with the repercussions in 2018, it has actually been a decent year for a lot of people.
Like most humans, I tend to get stuck on the things I'm not satisfied with or that make me angry, and sometimes I can't really see much else. It's not a good way to live life, but it's the way a lot of people may live, always waiting for that moment when everything will come together, or when life will let them catch a breath.
Here's the funny thing I've learned in my journey through adulthood so far: Those moments may never happen. The one thing that never changes is, in fact, change itself. For example, the weather forecast earlier this month didn't predict that we would get five inches of snow, but the weather changed just enough that we had a snow day in December for the first time in years. The leaves on trees change every year, and we can't stop it. Flower bloom and then die. Change is one of the only constants in our lives. And though we may get a brief breather from the crazy, it won't be long before more is on its way. At this point, I've had to catch myself when I begin thinking that life is too boring. Because it could always be way more dramatic, and drama is not my style.
My goal over the last couple of years has been to let go of things I can't control, and to stop waiting for things to happen or come together. I either make them happen myself (hence the reason I've been able to hang my art in galleries and participate in events) or stop focusing on something if it's out of my control, though that's much easier said than done. But doing both of those things has helped.
At the end of last year, I remember having a lot of anxiety about the future, but I'm a little less unsure now. I'm an adult with a house, though, so in a lot of ways, I still have a lot of anxiety. The gas heating system in my house still scares the sh*t out of me. I also recently had some unexpected vet bills and financial stresses come up (don't worry, my cat is fine; she's just allergic to the world), so some worries are still present.
But as someone who has struggled with the concept of taking things one step a time for years for years and is finally trying to actively practice it, it really is one of the best things you can do for yourself, even if all you're doing is trying to keep your head above water. It's helped me learn how to actually be happy and way more content with my life and everything in it. We all know that nothing is perfect. You can't magically snap your fingers and lose weight or have more money. We can wish for Donald Trump to be impeached all we want to, but it won't happen overnight. And even if it does, Mike Pence isn't a much better alternative.
All we can do is keep going, keep moving forward, focus on the good things in our lives and our own circles of control, and if we're not happy with something, at least attempt to change it. Sure, 2018 could also be a dumpster fire, but that doesn't mean we have to let it burn us.
Managing Editor Amber Helsel is a Gemini, feminist, writer, artist and otaku. She loves travelling, petting cats, hoarding craft supplies and more. Email story ideas to [email protected].