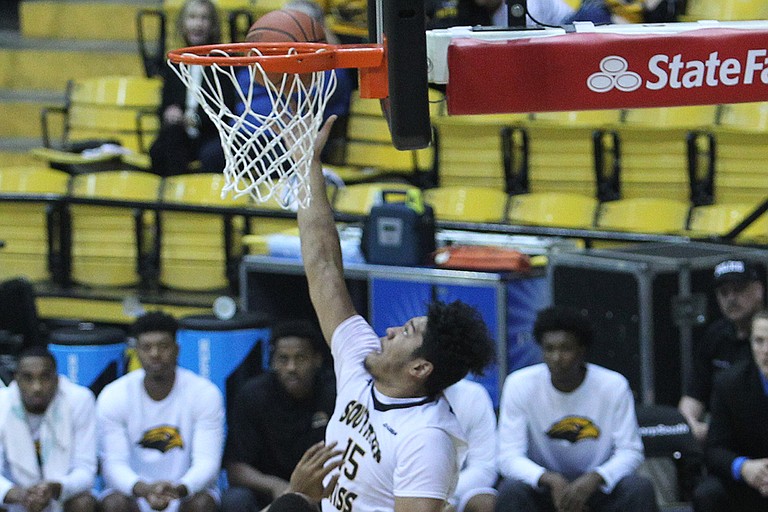 Wednesday, December 27, 2017
Now that the 2017-2018 college-basketball season is well underway, it is understandable if you are one of the many Mississippi sports fans who has already forgotten about last season.
By the end of the 2016-2017 season, just four men's teams from our state finished with a .500 record or better—Mississippi State University, Alcorn State University, University of Mississippi and Delta State University—and only DSU and UM made it past their conference tournaments.
What most people will remember, however, was the Mississippi State women's remarkable run to the NCAA Women's Division I Tournament title game. Meanwhile, both the University of Southern Mississippi and the University of Mississippi reached the reached the Women's National Invitation Tournament. So far this season, many of the women's teams have pushed to center stage yet again (see page 17).
Although only MSU made it to the NCAA Tournament last season, six women's teams from Mississippi finished with a .500 or better record. When March rolls around, hopefully there will be plenty of men's and women's teams from our state in the hunt for conference and tournament titles.
University of Southern Mississippi Golden Eagles
Head coach: Doc Sadler (26-63 entering fourth season at USM, 348-175 entering 12th overall season)
2016-2017 season: 9-22 overall, 6-12 C-USA
Radio: 105.1 FM
Arena: Reed Green Coliseum
Last Season Recap
It hasn't been easy for Doc Sadler at Southern Miss. He ended up dealing with the NCAA sanctions that former coach Donnie Tyndall accrued, and scholarship limitations and injuries made a tough job even tougher for Sadler.
That meant more struggles for the Golden Eagles last year. USM started the season with a 3-1 record before losing nine straight games. Southern Miss broke that losing streak with a two-game winning streak but went 4-12 the rest of the season. USM just didn't have the players to compete because of injuries and the NCAA sanctions.
Sadler is really doing a good job coaching based on the situation that he entered. In the last few seasons, he has started in a hole in terms of talent when compared to most of the Golden Eagles' opponents.
This Season's Outlook
Some of the scholarship limits are starting to expire, which will make the rebuilding job easier, so there is some light at the end of the tunnel. By no means is everything perfect for USM, but brighter days could be ahead.
This season Southern Miss will welcome the most talented team Sadler has been able to field. USM will deal with the loss of Khari Price, Quinton Campbell and Raheem Watts, but Cortez Edwards, Tim Rowe and Eddie Davis return this season.
Oklahoma State University transfer Tyree Griffin and Grand Canyon University transfer Dominic Magee will give USM a boost of talent. Southern Miss still won't have the depth to compete in every game, but the team will have some fire power to keep things close most games.
The non-conference schedule gives USM a chance at being close to .500 when conference play begins in late December. In C-USA, Southern Miss just needs to begin to pull itself to the middle of the league.
Prediction
USM will not have a chance at a postseason this year, but the nightmare for the basketball team could be nearing an end. The Golden Eagles have more talent but not near enough talent to make a run at postseason tournament. The team is at a 7-5 record as of press time.
USM needs to show improvement to build for next season. It is a slow process, but the Golden Eagles were in a big mess after the NCAA sanctions. Just how much Southern Miss improves will depend on the squad staying healthy.
It will be a tough fight, but finishing strong in March could lay the foundation for an even brighter 2018-2019 season. A stumble could set back the rebuilding process.
Jackson State University Tigers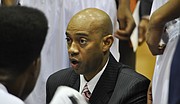 Head coach: Wayne Brent (56-75 overall record, all at JSU, entering fifth season)
2016-17 season: 14-18 overall, 10-8 SWAC
Radio: 95.5 FM
Arena: Lee E. Williams Athletic and Assembly Center
Last Season Recap
Jackson State fans must wonder about what might have been last season. Injuries derailed a team with a solid chance at the SWAC regular-season or tournament title.
A tough non-conference schedule led to a bevy of injuries for the 2016-2017 JSU squad before the conference slate even started. The Tigers still rallied to finish with a late winning streak in conference play, but an injury-free team may have managed to make a run at the NIT or NCAA Tournament.
Head coach Wayne Brent did his best to keep last season's team playing hard despite the setbacks. He has done a great job of making JSU a team that competes night in and night out, even if the 14-18 record might not show it.
This Season's Outlook
Jackson State brought back plenty of talent this season with Chace Franklin, Paris Collins and SWAC Preseason Co-Defensive Player of the Year Treshawn Bolden taking the lead.
Unfortunately, the injury bug has bit back on the Tigers yet again early in this season. Franklin twisted his ankle, and Bolden suffered a back injury that kept him off the court for several games. As of press time, reports suggest that both players should be back in action this season, and not a moment too soon. Brent will need all the help he can get during SWAC play. Maurice Rivers is another player that should be a major factor in the conference schedule.
The Tigers are playing a challenging non-conference schedule, but the only important thing is the SWAC Tournament. JSU plays in a conference that is going to get one NCAA Tournament bid, and if Brent decides to save this team for SWAC play, who could blame him?
Prediction
JSU has the talent to challenge any team for the top spot in the SWAC if the Tigers can enter conference play healthy. Like many SWAC squads, they will have to play most of the non-conference slate on the road for money games, though, and that sometimes leads to a team that is worn out or beset by the injury bug. If the Tigers can avoid taking more damage before entering SWAC play, they should be in great shape to challenge for the conference title. As of press time, unfortunately, they're sitting at a 3-9 record.
When 2018 comes, a healthy JSU team could be one of the top teams to beat in the SWAC. If the Tigers continue to take hard hits, come next year, they will end up wondering what might have been yet again.
University of Mississippi Rebels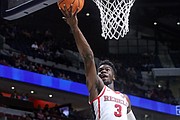 Head coach: Andy Kennedy (234-140 entering 12th season at UM, 255-152 overall entering 13th season)
2016-2017 season: 22-14 overall, 10-8 SEC
Radio: 93.7 FM
Arena: The Pavilion
Last Season Recap
There is no question that Andy Kennedy is the best men's basketball coach in UM history. He has won 19 or more games in 10 of his 11 seasons thus far and has never finished with a losing season as the Rebels' head coach.
Last season, he led his squad to a 22-14 record and a berth in the NIT. The Rebels beat every team they should have in the non-conference schedule but lost its four showcase out-of-conference games that could have helped the team's NCAA resume.
In conference, the Rebels lost four out of their first five SEC games. UM finally started to right the ship in mid-January and into February, but couldn't win enough conference games to get into the NCAA Tournament.
The Rebels had a good record but were lacking quality wins over the course of the season. They ended the season with a loss to Georgia Tech in the NIT quarterfinals.
This Season's Outlook
Kennedy got most of last year's squad back this season but had to replace Sebastian Saiz, who was the second leading scorer and top rebounder from last season. The good news is that top scorer Deandre Burnett and third leading scorer Terence Davis are still on the roster.
The out-of-conference schedule is not the toughest but does feature a few chances to get what could be a quality win before March rolls around. UM already lost chances at quality wins against the University of Utah and Virginia Tech, though.
When conference play begins in early 2018, the Rebels will have to do more than beat up on the bottom half of the league. Kennedy and UM need to win games against the top teams in the conference.
Quality wins will be the difference between a trip to the NIT and a trip to the NCAA Tournament. If the Rebels can replace Saiz in the front court, there is plenty of proven back-court talent already on the roster.
Prediction
Rebels fans are quick to point out that Kennedy's track record, but even they, at some point, have to get tired of seeing the same script play out over and over again. He will likely coach this team up to 19 to 20 wins, but the Rebels are only at a 6-5 record as of press time.
This UM team has the talent to make a run in March, and Kennedy seems to always have his team in the postseason discussion. The question this season is whether or not the Rebels can get their third NCAA berth and avoid ending up with another bottom-rung NIT trip.
Kennedy nearly always has a spot in the NIT, but the Rebels need to take the next step in the SEC.
Mississippi State University Bulldogs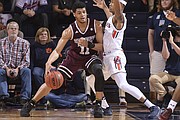 Head coach: Ben Howland (30-33 at MSU entering 3rd season, 431-239 overall entering 22nd season)
2016-2017 record: 16-16 overall, 6-12 SEC
Radio: 105.9 FM
Arena: Humphrey Coliseum
Last Season Recap
Mississippi State was a young team last season, and it showed at times. The Bulldogs were up and down but improved over head coach Ben Howland's first season.
MSU had little trouble with a weak non-conference slate, going 9-3 heading into SEC play. After beating the University of Tennessee 64-59 in early February, the Bulldogs were 14-9 overall and 5-5 in conference play. They seemed set up for a possible run to the NIT or another postseason tournament. That is when the wheels fell off.
MSU lost seven straight games—and any hope of a postseason berth. The Bulldogs ended the season with back-to-back wins over Louisiana State University, one regular-season win and an SEC Tournament win, before losing to the University of Alabama in the second round of the SEC Tournament. MSU finished with plenty of potential heading into this season with a young team returning, however.
This Season's Outlook
Everywhere Howland has been before MSU, his teams have made major jumps in record and reached the postseason. This year, Bulldogs fans will be hoping for the same results will happen in Starkville.
The Bulldogs' key losses are I.J. Ready, who graduated, and Mario Kegler, who transferred to Baylor University. But MSU returns most of last season's roster, including leading scorer Quinndary Weatherspoon, who scored 16.5 points per game despite an injured wrist most of last season.
His younger brother, Nick Weatherspoon, also joined the roster this season, and Abdul Ado hit the court after redshirting last season. Both players are expected to be major contributors this season, helping Mississippi State to make another jump forward.
Prediction
Once again, MSU is playing a weak out-of-conference slate, and as of press time, the Bulldogs are at a 10-1 record. The non-conference schedule won't do much to help MSU make the NCAA Tournament, though. The Bulldogs will open SEC play in January against a tough University of Arkansas Squad, and they cannot lose seven straight conference games again this season. MSU will have to finish in the top six of the conference just to hope to get an at-large bid to the Big Dance.
MSU has youth and talent this season, and a trip to the NIT is a must if this program is set to move to the top of the conference. A trip to the NCAA Tournament, on the other hand, could push this program toward bigger things.
Mississippi State is primed to become a contender in the SEC but will face stiff competition against opponents such as Auburn University and the University of Kentucky.
For more coverage, check out jfp.ms/sports.