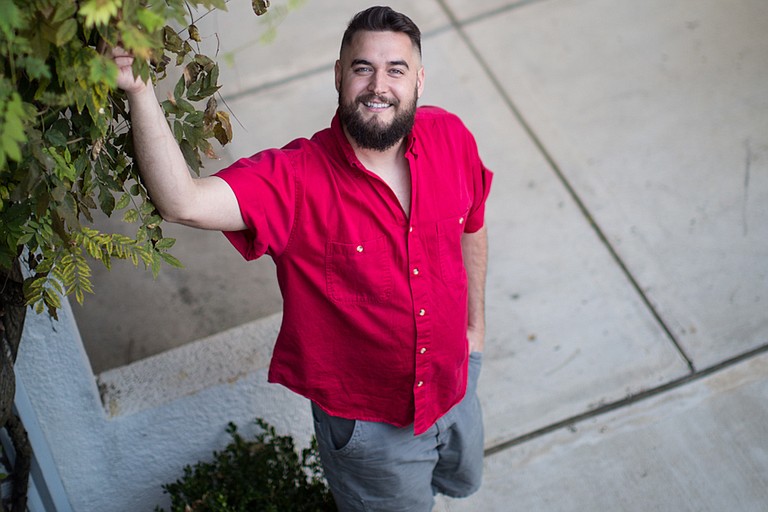 Tuesday, December 26, 2017
For Gulfport native Timothy Pakron, cooking is a form of art. Pakron, who is a visual artist, photographer and home cook, has spent the last six years in New York City but moved to Jackson recently to write "The Mississippi Vegan Cookbook," which he plans to publish with Avery of Penguin Random House by fall 2018.
Pakron say that with his book, he plans to promote Cajun, Creole and southern recipes made with local, seasonal and wild ingredients.
"'Mississippi Vegan' is a true celebration of plants and mushrooms in my own creative expression," he says.
Pakron decided to go vegan at age 20 after researching nutrient-dense foods, as well as learning about factory farming for animal products. He said learning about that shifted his perspective, and the easiest solution was to go vegan.
The 31-year-old graduated from the College of Charleston in Charleston, S.C., in 2009 with a bachelor's degree in studio art. He then became an assistant for a Charleston artist named Mary Edna Fraser, and worked as an assistant and second shooter for local wedding photographers.
Pakron moved to New York City in 2011. While there, he did fine art and photography exhibits in Charleston, Asheville, N.C., and New Jersey. In 2014, he began making the transition from traditional art to cooking and food styling.
"As feedback for my food art grew, I started focusing on it more and more," Pakron says. "When I had a large enough following, I started doing pop-ups in New York and working as a guest chef at restaurants, using social media to tell my followers where I was going to be and what I was going to be making."
In November 2016, a literary agent approached Pakron about writing a cookbook. Since he says he was considering moving back to Mississippi anyway, he created a proposal for a book where he would reconnect to his Mississippi roots and applies vegan concepts to southern food. He ended up signing with Avery and moved to Jackson earlier this year to begin work.
In addition to working on "The Mississippi Vegan Cookbook," Pakron organizes private food photography and styling workshops in Jackson. He is also planning to host a workshop in San Francisco later this year and in Hawaii in June 2018. Pakron also plans to start an online cooking school in spring 2018.
"I really just want to celebrate what veganism is all about through all the food I love as a southerner," Pakron says.
He says that to him, veganism is not about the food he cannot have; it is about what he can have. " ... I went vegan 11 years ago and never went back," he says. "I've elevated (cooking) to be something beautiful and creative, and I want to involve anyone who wants to be involved in it."
For more information, find Mississippi Vegan on Facebook and Instagram, and visit mississippivegan.com.