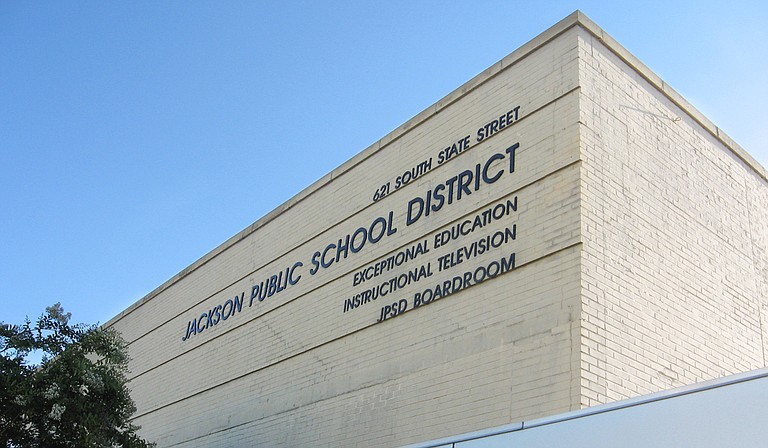 Tuesday, December 26, 2017
JACKSON — Jackson Public Schools can start clearing accreditation standard violations as early as January. William Merritt, the executive director of school improvement, told the school board at its last December meeting that the board needs to get the new JPS corrective action plan to the Commission on School Accreditation by Jan. 16, 2018.
The next JPS board meeting is scheduled for Jan. 9, and the JPS Board of Trustees is expected to pass the district's new corrective action plan at that meeting. On Dec. 19, the board had a work session where district administrators answered board members' questions about the CAP. The Mississippi Department of Education found JPS to be out of compliance with 24 accreditation standards in the fall.
"We are of course still working with a sense of urgency in making sure that we correct all deficiencies that exist," Merritt told the board on Dec. 19. "We are excited as we prepare to clear some standards and we will begin that process in January."
Previously, JPS administrators believed they could not clear accreditation standards until after the Mississippi Board of Education had approved the district's new CAP in February, but now JPS will be able to call MDE staff out to the district at the start of the year to begin clearing standards. 
Merritt said the district is prepared to clear several standards including the annual financial audit, dropout prevention plans, ensuring enough instructional time for students, professional development, child nutrition and safety.
"There's continuous work that goes into that, and again we feel confident that we're moving in the right direction with those standards and will be able to address those in short order when we return," Interim Superintendent Freddrick Murray told the board on Dec. 19.
Other standards will be tougher to tackle, Merritt told the board, including having enough licensed teaching staff, repairing aging infrastructure and having an instructional management system.
After the Commission on School Accreditation and the Mississippi Board of Education approve the new JPS CAP, the district will have until July 31, 2018, to clear remaining accreditation violations.
Email state education reporter Arielle Dreher at [email protected].