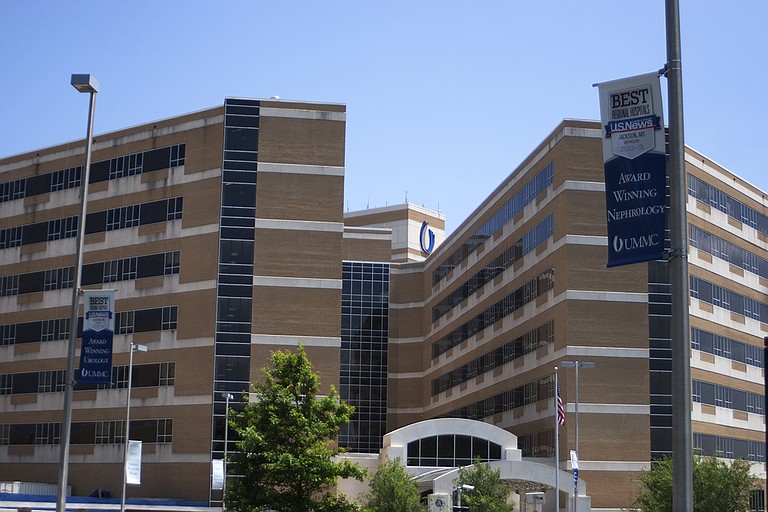 Friday, December 15, 2017
Dave O'Donnell, executive vice president of Washington, D.C.-based mechanical contracting firm Bowers Group, recently donated $1 million to the University of Mississippi Medical Center's Campaign for Children's of Mississippi after he and his wife, Priscilla O'Donnell, toured Batson Children's Hospital earlier this year. The donation will go toward the construction of a new seven-story, 340,000-square-foot children's tower that will include a new neonatal-intensive-care unit, which UMMC will name the Priscilla and David O'Donnell Pediatric Intensive Care Unit Cardiac Wing.
The new PICU unit is on the west side of the Children's of Mississippi tower and will feature 12 dedicated cardiac beds for medical and surgical care for children with congenital heart defects. The new children's tower will also include 88 private neonatal intensive care rooms, additional pediatric intensive care space, 10 operating rooms, an imaging center designed for children and a pediatric outpatient specialty clinic. UMMC broke ground on the tower on Dec. 1 and will begin construction this month.
For more information, call 601-983-0199 or visit umc.edu.
Woodward Hines Names New Board Members
The Woodward Hines Education Foundation, a nonprofit that works to increase access to higher education for young Mississippians, elected Robert E. Leard IV and Debra Barnes McGee to its board of directors on Tuesday, Dec. 12.
McGee serves as the senior vice president and director of minority business development at BankPlus in Jackson. She is also a board member with Dress for Success Metro Jackson, the Mississippi Food Network and the Mississippi Minority Business Alliance. She has been named a U.S. Small Business Administration Mississippi Financial Services Champion of the Year, and Financial Women International Woman of the Year, among other accolades.
Leard is the commercial banking executive for Regions Bank in Mississippi and has been with the bank for 22 years. He is also an executive board member with Habitat for Humanity of the Capital Area, the Andrew Jackson Council and Boy Scouts of America. Leard was also a former board member and finance committee chairman for the Central Mississippi Red Cross.
For more information, visit woodwardhines.org or get2college.org.
USM Receives Army Grant for Polymer Research
The U.S. Army Research Laboratory recently provided a $4.9-million grant to the University of Southern Mississippi's School of Polymer Science and Engineering to help develop enhanced protective wear for the U.S. military. The grant is part of a two-year, $20-million collaboration with USM, Temple University, the University of North Texas and the University of Southern California.
The grant, titled "Advanced Ballistics Technology Material Development," allowed USM to purchase the Xuess 2.0, a small-angle/wide-angle scattering system that offers high-performance structural information across a range of length scales. Researchers at USM will use the instrument to better design, develop, test and prototype items such as vehicle anti-blast countermeasures, lightweight armors, protective structures and more.
For more information, call 601-266-4868 or visit usm.edu/polymer.