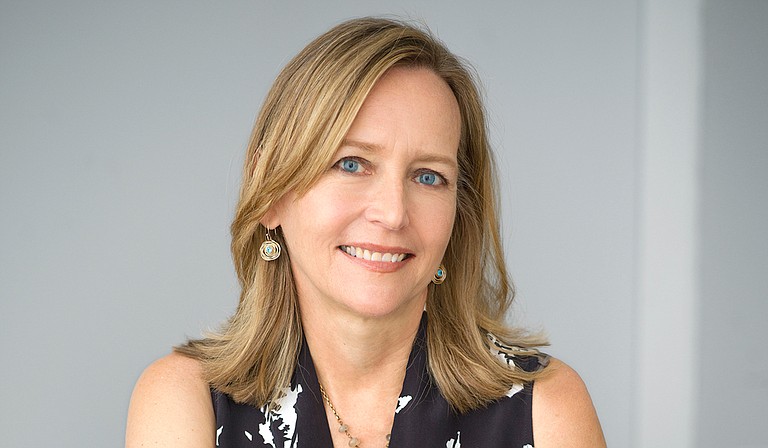 Thursday, December 7, 2017
Author Liza Mundy was at her home in Arlington, Va., when the wheels began turning for her next bestseller. At the time, however, she did not yet realize what the story was—or how expansive it would turn out to be.
In summer 2014, Mundy was talking with her husband, a Cold War history buff, as he read declassified documents about an American counterintelligence program. That program, the Venona Project, began during World War II, continuing through 1980, and was aimed at cracking Russian codes—something the U.S. wasn't supposed to be doing, as the Soviets were our allies then.
The element that gripped Mundy, who is a former Washington Post reporter and author of "The Richer Sex" and "Michelle: A Biography," wasn't who sent the codes but who broke them. Since most men were fighting overseas in the early days of the project, the U.S. government began training young women as code-breakers.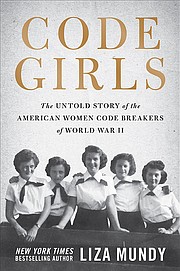 Some of the men involved with the Venona Project, such as linguist Meredith Gardner and Lt. Richard Hallock, received recognition, but many of their female counterparts have remained in obscurity. In more recent years, the accomplishments of women like cryptanalysts Gene Grabeel and Genevieve Feinstein, both of whom played major roles in America's war efforts, have come to light.
"That's not my area of history, and I'm not a fanatic about the Cold War," Mundy says, "but it seemed potentially quite interesting that this was a group of women who had done something that they had not gotten any recognition for."
She decided to look further into the project and visited the National Cryptologic Museum, which is adjacent to the National Security Agency building in Maryland. She met with an NSA historian and a curator at the museum who had pieced together a history of America's female code-breakers.
"I just wanted to talk to them about this Russian effort, but they laid out this much larger story of many, many more thousands of women who were recruited during the war to break codes, primarily of Japan and Germany," Mundy says. "So that was my introduction to this much larger story of women coming to do this work during the war."
Over the next two and a half years, Mundy continued her research, leading the way to her latest book, "Code Girls: The Untold Story of the American Women Code Breakers of World War II" (Hachette Books, 2017, $28), which hit shelves on Oct. 10.
Mundy says that one of the most surprising discoveries through her research was that, despite it being an "untold story," much of the information regarding these women had already been declassified and existed deep within the national archives for anyone willing to look. She recently spoke on a panel with Margot Lee Shetterly, the author of "Hidden Figures," a book about the African American women who worked as mathematicians for NASA, and says that she liked Shetterly's take on that.
Mundy says: "She made this great analogy, I thought, that in these books, it's as though somebody turned on a light switch, and there were these rooms full of women who have been there all along, but nobody had ever bothered to document their contributions."
Another surprising factor was the sheer number of women involved with the code-breaking program, Mundy says. Even with declassified documents and the program being something of an internal history at the NSA for many years, she says that no one had done the simple math. More than 10,000 women—many of whom had previously worked as schoolteachers in the South, including Dot Braden, who is featured in the book—joined the code-breaking program over the years.
She says that at speaking engagements around the country, from Lincoln, Neb., to Oxford, Miss., people in attendance have told her that their mothers worked as code-breakers. Since the release of the book, she has also had more than a dozen people reach out to her to say that their mothers were code-breakers for the U.S. and are still alive.
Mundy says that although she has had limited communication with members of the intelligence community, she gets the sense that the book has been well received as both a history of code-breaking and a story of empowerment.
"... There are younger women who are making their way up the ranks in our intelligence agencies, as we would like them to be able to do, who find this story inspiration, who find it affirming to know that there is a generation of women who came before them and did important work," she says.
Liza Mundy signs copies and discusses "Code Girls" at 5 p.m. on Friday, Dec. 8, at Lemuria Books (Banner Hall, 4465 Interstate 55 N., Suite 202). For more information, visit lemuriabooks.com.