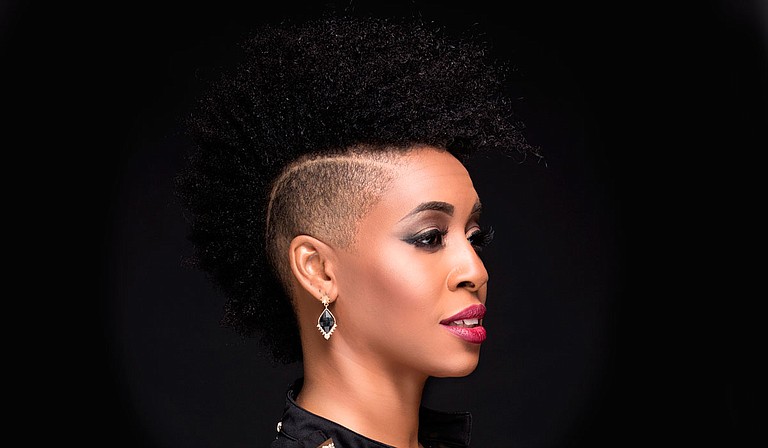 Wednesday, December 6, 2017
Tameka Dyon saw a need for Jackson to have its own space for women with natural hair to come together and share their knowledge about the subject.
In a partnership with her nonprofit organization, The Naturalista Society, Dyon created the JXN Natural Hair Expo, a family-friendly event that is open to anyone who is currently has natural hair, or is transitioning or considering making the change. Dyon created the exhibition to provide education and exposure to the natural-hair community.
"We're finally coming into a place where people in Mississippi are comfortable wearing their natural hair," Dyon says. "We're breaking down barriers and dispelling stereotypes."
The event will have about 50 vendors, including local entrepreneurs who make natural-hair-care products, a Kinky Curly Conversations Panel, and local entertainment such as comedienne Rita Brent of the Rickey Smiley Tour. The event will also have a Locs and Jocks session, where a panel of barbers and loc stylists will offer tips for men.
Actress LeCourtney Harness and radio personality Morgan Lavine will co-host the event. Some of the sponsors are natural-hair companies Hair Yum, Uncle Funky's Daughter, Miss Jessie's, Moisture Love and Jane Carter Solution.
The JXN Natural Hair Expo is Feb. 3, 2018, from 11 a.m. to 6 p.m. at the Jackson Medical Mall. General admission is $7 and the exclusive tickets that includes a swag bag is $15. For more information, find the event on Facebook or visit jxnnhe.com.
CORRECTIONS: This story has been edited to reflect factcheck changes. Naturalista Society is actually The Naturalista Society. The event is on Feb. 3, 2018, not 2017. Also, the original version of this story said Rita Brent is coming as part of the Rickey Smiley Tour. It should have said comedienne Rita Brent of the Rickey Smiley Tour.