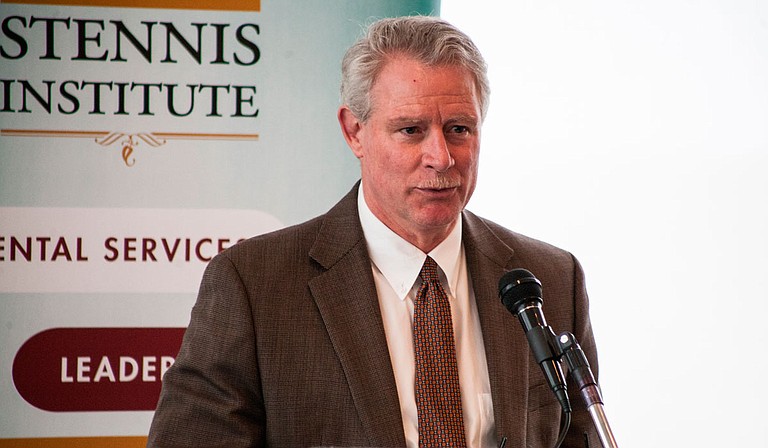 Wednesday, December 6, 2017
JACKSON — Three of Mississippi's historically black colleges and universities—Alcorn State, Jackson State and Mississippi Valley State—had a lot to gain back in 1975 when Jake Ayers filed a lawsuit against the state in order to improve academic programs and facilities at the state's three public HBCUs. The class-action lawsuit, which includes all black citizens residing in Mississippi, spans more than 25 years. Decades of legal disputes and botched agreements later, in 2001, the U.S. Department of Justice, which got involved on behalf of Ayers and the plaintiffs, and the State came to a $500-million settlement agreement.
The settlement agreement contained several provisions that meant IHL would have to divert more funding to construction projects and the expansion of academic programs at the three HBCUs over the course of several years. Additionally, the IHL Board of Trustees was tasked with establishing two endowments: one private and one public.
ASU, JSU and MVSU benefitted from the Ayers settlement through funding for improved academic programming and infrastructure, funded by IHL.
Funding from the Ayers settlement is set to decrease in 2018, however, and completely phase out for the three HBCUs by 2022. The universities, which have had to deal with budget cuts from the Legislature in past years, are bracing for what further reduced funding means on their campuses.
Needed: Non-Black Students
The public endowments, so far, appear to have worked in diverting some funds to the universities. The Board manages and maintains control of both the private and public endowments for each HBCU until "the historically black university attains a total headcount other-race enrollment of 10 percent and sustains such a 10 percent other-race enrollment for a period of three consecutive years," the settlement agreement says.
Since 2008, Jackson State University and Alcorn State University have met this requirement. Since 2012, JSU managed to have more than 10 percent of non-black students, meaning the university was able to manage where the funds are spend. In the early 2000s, Alcorn met the requirement. All three HBCUs have received more than $39 million in principal public endowment funds as of fiscal-year 2016, IHL records show.
Mississippi Valley State University must continue to work to meet the 10-percent requirement, however, in order to control and manage how their endowment funds are invested at an institutional level. The primary way is through recruiting non-black students to their universities in order to show that they are "making a good faith effort to increase other-race enrollment," as the settlement mandates.
Mississippi Valley State has seen an uptick in enrollment, but recruiting non-black students has proved challenging. In past years, the most non-black students enrolled at the university made up 5 percent of the student population. And while enrollment was up last year for the university, it was not "diverse in nature."
The university has a sustainability task force that President Jerryl Briggs put together, La Shon Brooks, chief of staff and legislative liaison for the university, told the Jackson Free Press.
"We have a committee that's looking at ways to streamline operations and looking at efficiencies so we can address it," she said.
That committee will produce a study about how the university can brace for more less funding from the settlement in coming years. Brooks said MVSU currently receives $2.9 million, but with the next step-down in funds the HBCU will receive $1.45 million. By 2022, the funds will run dry.
MVSU administrators are focused for now on the one thing that will give them to control how their endowment funds are invested.
"Well, of course, focusing on recruiting to increase enrollment," Brooks said.
JSU, which has met the 10 percent "diversity" requirement, is also working on "several alternatives" to address the step-down in funding. Administrators would not elaborate on these solutions.
"Ayers funding will not end until 2022. We will lose $3.28 million," the JSU interim provost, Dr. Ivory Nelson, said in an emailed statement. "We're trying to come up with additional ways to handle the funding step down and started this process in July when Dr. (William B.) Bynum came aboard. There are several alternatives at work."
Empty Private Endowment
The second part of the endowment agreement required IHL to create a private endowment in order to fund the three HBCUs using the interest on donations. The private endowment was supposed to be worth $35 million in the seven years after the 2001 agreement was signed. It has been nearly 17 years, and $1.1 million is sitting in the private endowment today, IHL Commissioner Glenn Boyce confirmed this week.
"We have put in great effort just in my administration. We hired an individual who is top-notch and working very hard at it, but honestly people want to give to their universities. That's just the truth. They don't want to give to a foundation who's going to hold that money forever, and all you're going to distribute is the interest," Boyce said.
The interest funds do not amount to much, either, Boyce said.
"So that's been the struggle and the challenge, so we will continue to work at it, but I don't see us making that figure. Candidly, right now we've got maybe $1.1 million, and a million of that came at one shot through a foundation years ago," Boyce said.
In late November, state lawmakers issued their budget recommendations for fiscal-year 2019, and the budget cuts to Mississippi's colleges and universities by 4 percent, including Ayers funds. Universities took cuts in previous years as well, with some forced to increase tuition.
Boyce said IHL is working and has been working with the HBCUs to prepare for the step-down and ultimate end of funding from the Ayers settlement.
"They are already putting full-fledged plans into place, recognizing that millions of dollars are going to be taken away," Boyce said at the Stennis Capitol Press Forum on Monday.
The commissioner emphasized that the HBCUs will have to compete with all other public universities in the state, despite the depletion of funds.
"We have a system where everyone competes on equal ground. I know sometimes people don't think it is, but that's the way it's designed so when those funds are gone, those funds are gone, and they have to compete," Boyce said. 
 "So I've got Mississippi Valley, which is doing fabulous by the way—great finances, growing a little bit—doing a wonderful job up in the Delta, but they have to compete right up there against Mississippi State on a level playing ground, OK? ...
"This is a huge issue for them as to what they do."
Correction: A previous version of this story said Alcorn State still must meet the 10 percent "diversity" requirement, that is incorrect. They met the requirement in the early 2000s. Also this story has been clarified to show that universities who meet the 10 percent requirement get to manage how the endowment funds are invested. Email state reporter Arielle Dreher at [email protected] and follow her on Twitter at @arielle_amara.