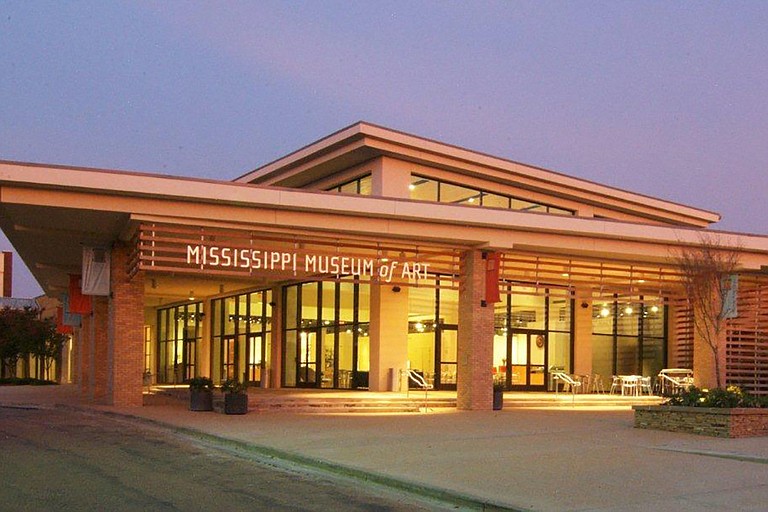 Tuesday, December 5, 2017
The Mississippi Museum of Art launched a new initiative called the Center for Art & Public Exchange on Thursday, Nov. 30. The W.K. Kellogg Foundation is helping to fund the new initiative with a $1,398,000 grant over three years.
"The goal of this initiative is to use art to ignite conversations about contemporary issues such as race and gender equity in Mississippi," Julian Rankin, managing director of CAPE, told the Jackson Free Press. "We want to engage artists and various state programs to give a microphone to people in the community about the idea of identity in Mississippi."
CAPE has also partnered with the William Winter Institute for Racial Reconciliation. The upcoming two-day symposium, "Bringing Forward the Past: Art, Identity, and the American South," will serve as CAPE's cornerstone event, though the center will begin its programming in January. CAPE will also fund residencies to bring nationally recognized artists to Jackson. The first artist in the program is Hank Willis Thomas, an African American painter from New York City whose piece "Flying Geese" will be on display at the museum for the bicentennial from Dec. 9, 2017, until July 8, 2018.
"Going forward, we plan to use artist residencies to both bring more national artists to Mississippi to work on community projects and to let local artists go to other communities beyond Jackson," Rankin said.
For more information, call the Mississippi Museum of Art at 601-960-1515 or visit museumcape.org.
Cantina Laredo Offering Holiday Tamale Specials
Cantina Laredo (200 District Blvd.), a Mexican restaurant that opened in The District at Eastover in July, will celebrate the holiday season with hot-tamale specials throughout December.
Cantina Laredo offers beef tamales with roasted red bell pepper, tomatillo sauce, cilantro, queso fresco and roasted chorizo corn as part of its regular menu. For the holiday, the restaurant has prepared a chicken tamale with verde sauce, jalapeno and cilantro, Cantina Laredo General Manager Michael Ryan told the Jackson Free Press. The restaurant is also offering a to-go special on tamales for $16.95 per dozen.
Tamales are a traditional dish for a Latin American holiday event called Las Posadas, which translates to "the inns." The tradition began around the 1500s and is based on the Bible story of Mary and Joseph searching for a place to stay before the birth of Jesus.
Cantina Laredo is open Monday through Thursday from 11 a.m. to 10 p.m., Friday through Saturday from 11 a.m. to 11 p.m., and Sundays from 11 a.m. to 9 p.m. For more information, call 601-982-7061 or visit cantinalaredo.com.
Construction Set for New Mississippi Trade Mart
Cindy Hyde-Smith, commissioner of the Mississippi Department of Agriculture and Commerce, announced on Tuesday, Nov. 21, that construction of a new Mississippi Trade Mart exhibit hall will begin in spring 2018 and be finished by 2020.
Hyde-Smith said in January this year that the current Trade Mart, which was constructed in 1975, is outmoded and has a flat roof that leaks, and will therefore be razed and replaced with the new structure.
The new 105,000-square-foot Trade Mart, which will more energy efficient and feature Wi-Fi and a new kitchen, will be attached to the east side of the Mississippi Coliseum. The current building will remain open during construction, which will begin after the Dixie National Rodeo and Livestock Show in February 2018.