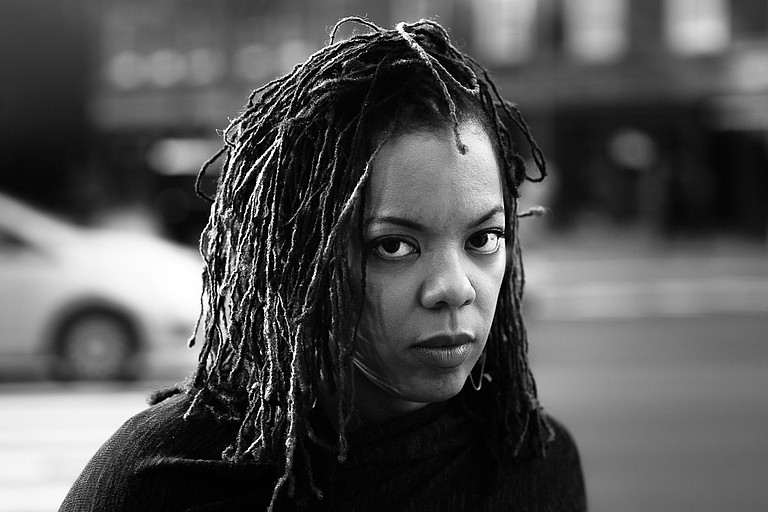 On Friday, Dec. 1, the Margaret Walker Center at Jackson State University will host an event to celebrate the 75th anniversary of the publication of Margaret Walker's first book of poetry, "For My People," at 1 p.m. in JSU's Student Center Theater. Poets Airea Dee Matthews and Maryemma Graham will do poetry readings and host discussions about "For My People," along with Walker's life and accomplishments, at the event.
Matthews is the assistant director of the Helen Zell Writers' Program at the University of Michigan and author of an upcoming poetry collection titled "simulacra" (Yale University Press, 2017). She was also the winner of the 2016 Yale Series of Younger Poets competition, which Walker won in 1942 for "For My People."
Graham is a professor of English at the University of Kansas and the author of several books on Walker, including "The House Where My Soul Lives: The Life of Margaret Walker," "Conversations with Margaret Walker" and "Fields Watered with Blood: Critical Essays on Margaret Walker."
"People who come to this event can expect to learn more about the development of 'For My People' and Margaret Walker's other works," Angela Stewart, archivist for the Margaret Walker Center, told the Jackson Free Press. "Visitors will also get to hear and appreciate a newer poet they may not know about in Miss Matthews, who is a very accomplished young woman."
The event is free and open to the public. For more information, call 601-979-2121 or visit jsums.edu.
Dr. Mary Taylor Named Chairwoman of Pediatrics at UMMC
The University of Mississippi Medical Center named Dr. Mary Taylor, a professor of pediatrics with the university, as chairperson of the Department of Pediatrics, effective on Dec. 1. Taylor is the first woman and UMMC graduate to hold the post.
A Natchez native, she received her undergraduate degree from Southern Methodist University and her medical degree from the University of Mississippi School of Medicine in 1991. She also earned a master's degree in clinical investigation from Vanderbilt University, where she completed her residency training in pediatrics, and fellowship training in cardiology and critical care. Taylor was also a senior clinical fellow at the pediatric cardiac intensive care unit of Boston Children's Hospital and helped establish a pediatric cardiac-critical care unit at Vanderbilt Children's Hospital. She moved back to Mississippi and joined the faculty at UMMC in 2011.
JSU Receives LEAD Awards for Website and Social Media
HBCUgrow, a group dedicated to helping historically black colleges and universities grow their enrollment, hosted its annual Leadership Excellence and Development conference on Nov. 9. Jackson State University's Department of University Communications received three LEAD Awards at the conference for outstanding work in social-media advertising, viral profiles of "People of JSU" and the university's website.
LEAD awards consist of bronze, silver, gold and platinum levels. JSU won a gold award for the university website, jsums.edu, and earned silver awards for "People of JSU" and marketing.
For more information about the HBCUgrow LEAD Awards, visit hbcugrow.com.
UMMC Hosts Groundbreaking for New Children's Tower
The University of Mississippi Medical Center hosted a groundbreaking ceremony for a new seven-story, 340,000-square-foot children's tower today, Dec. 1, at 11 a.m. Gov. Phil Bryant and Sanderson Farms Chief Executive Officer and Chairman Joe Sanderson Jr. attended the groundbreaking.
Children's of Mississippi, an umbrella organization that consists of Batson Children's Hospital and all UMMC pediatric care and outpatient clinics, joined with the Junior League of Jackson to start raising money for the building in April 2016. The $180-million facility will include a new neonatal-intensive-care unit with private rooms, additional surgical suites, pediatric intensive-care-unit rooms and an imaging center for children.
For more information, call 601-983-0199 or visit umc.edu.