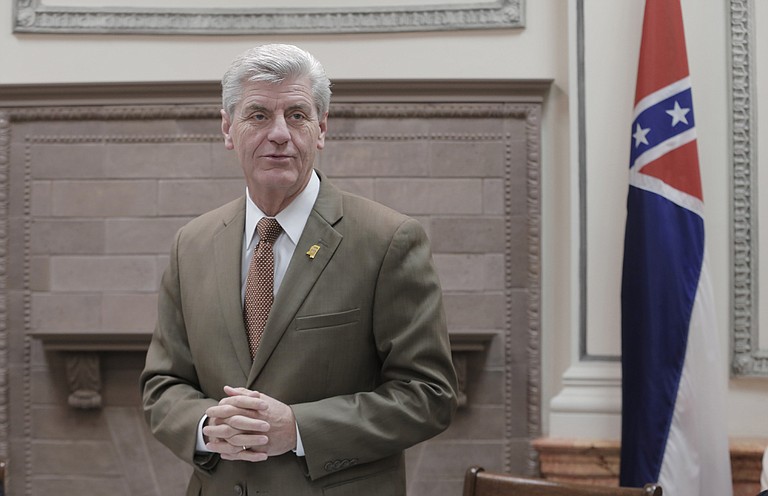 Wednesday, April 19, 2017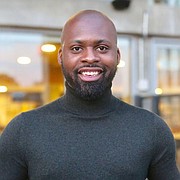 In my personal journey in the fight for fairness, equality and progress, I have come to a stark conclusion: Gov. Phil Bryant is single-handedly preventing our state from progressing and moving forward.
It's the governor's job to tell the story of Mississippi while leading the state forward to create progress and opportunity for its citizens. To do this, it is important that our state develop a positive aura, a confident and constructive outlook, and a polished image that says to the rest of the country and the world that Mississippi is open, and we are ready to work with you.
Gov. Bryant has utterly failed to shed a positive light on the state. Instead, he has almost become the walking stereotype of every negative stigma associated with Mississippi.
In 2015, after Dylann Roof posed with Confederate flags and then proceeded to murder innocent people inside a black church in South Carolina, then-Gov. Nikki Haley used that instance as a teachable moment to tell the residents of her state that it was time to let go of the racism of the past and move forward.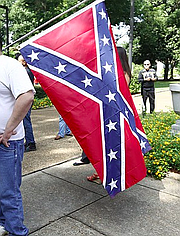 In their own words, Confederate leaders explain secession, the Civil War and their views about black people.
Haley led at the forefront of the movement for change, which was a shining example to the rest of the world that yes, America has dark spots in our history, but we are willing to shine the light and erase the darkness of our past in exchange for the bright future of tomorrow. This was an epic period in American history and helped bring some healing to our nation.
Because South Carolina welcomed positive change, the state has been rewarded many times over. Corporations that previously refused to do business in the state have now dropped their embargo and have moved into South Carolina, providing jobs for many of its citizens.
Mississippi has the unfortunate distinction of being the poorest state in America. We cannot afford to drive business away. We must make our state as hospitable as possible for corporations and companies to bring jobs here.
But in a state that has such a torrid history when it comes to slavery, why would Gov. Bryant seek to use every possible moment for progress to instead brandish his stubborn refusal to let go of a mantle that those who endeavored to prolong suffering and racism and hatred toward American citizens wore?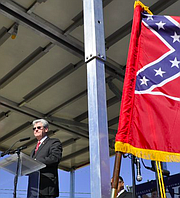 The Jackson Free Press revealed to the world in February 2016 that Gov. Bryant had declared April "Confederate Heritage Month," but with no mention of slavery.
One would think that our governor would be eager to run away from such a dark history, but it's just the opposite. It seems that he fully embraces it. Bryant has yet again declared April to be Confederate Heritage Month, even though it has been well-documented that the Confederate symbol has been used as a banner for bigots, racists and murderers. We learned this month that the governor is a card-carrying member of the Sons of Confederate Veterans, a group that does not realize that they are quickly becoming relics of the past.
It's almost as if Bryant wants to be seen as a caricature of Mississippi. It seems that he goes out of his way to present himself as the down south, "good ole boy" who is most happy in a racist culture, regardless of the criticism from his 
fellow Americans.
If he were a private citizen, he would have the right to proudly display the Confederate symbol. As an American, he would be entitled to make decisions based on his personal opinions. But he is not a private citizen. He is the governor of a diverse population, at least 37 percent of which is the African American community that has suffered under the banner of the 
Confederate flag.
I implore him to listen to his conscience, to put his constituents above himself, and to consider the effect he is having on the people he represents.
And I ask every single one of you that reads this to join me in holding our leaders accountable. The governor is an elected official, and it is his duty to bring progress to our state. If he does not, then it is our duty to make our voices heard and demand our seat at the table.
Duvalier Malone is the CEO and founder of Duvalier Malone Enterprises.