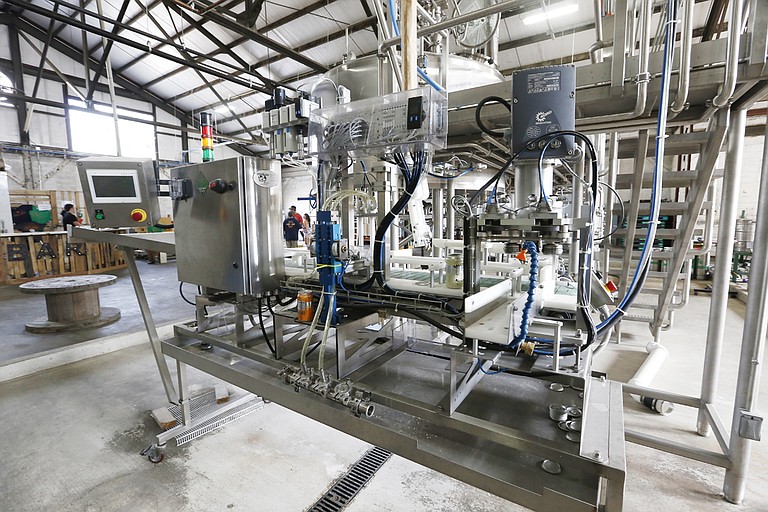 Wednesday, April 19, 2017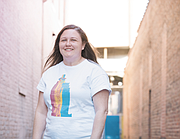 I've always loved this particular phrase from "Bizarre Foods" host Andrew Zimmern: "If it looks good, eat it."
Of course, he'd often say that about food that, at least to me, did not look good in any shape, form or fashion, but he ate it anyway. It was a tool that he often used to connect with people of different cultures.
I personally couldn't eat half the stuff he has tried, although I might consider it really hard. But nonetheless, I try to somewhat live by that phrase.
That's also part of the logic that I've applied to beer. The beverage looks good, right? Beers have these beautiful golden amber (ahem) colors and other shades of brown and gold. They can be clear or cloudy, in pretty dark glass bottles or nice pint glasses. I've also seen beer being made, and because that part is so interesting, I've tried to like it. There's something about seeing how something is done that makes you appreciate it more.
But I have a problem. I have a hard time with one thing in particular when it comes to food: bitterness.
I hate grapefruit. Absolutely can't stand it. For the most part, I hate drinking my coffee black because it has such a strong bitter flavor, and the same goes for some teas. And I refuse to eat kale or spinach or arugula or any of the super greens because they tend to be bitter.
So it makes sense that my beer (or rather, not exactly beer) of choice tends to be different types of hard cider, or even alcoholic sodas (if you've never tried alcoholic cherry cola, make a point to do so; you won't be sorry) because they're sweet and have a flavor other than bitterness.
But even if I'm more likely to grab a hard cider than an IPA, I've still given it my best shot to try and like beer—especially craft beer. Beer has so many different types and flavors and notes that I knew if I kept trying, I'd end up enjoying at least one.
The occasional beer tastings at the Jackson Free Press and events such as the Jackson Zoo's annual Zoo Brew have definitely helped ease me toward the beverage, so much so that when I attended Priced to Move this past December, I did something that I don't think I've ever done—I got a second beer. And then at a Wiseacre Brewing Co. beer dinner I attended (see jfp.ms/wiseacrebeerdinner), I realized something: I was actually enjoying the beer. I didn't drink it all because I knew what would happen if I did (damn that high gravity), but I was enjoying the different flavors and how the beers complemented the food that we ate.
I thought that finally I had arrived at a place where beer and I were comfortable with each other. I still hate its inherent bitterness, and beer still doesn't like me much because it gives me heartburn from Hell sometimes, but we're finally OK. I can at least go to a bar and feel comfortable ordering a beer, and feel confident that I'll actually finish it before it gets warm.
I feel like I could also probably thank tours at Lucky Town Brewing Co. for opening my eyes to beer, and by extension, to why it's important to support local breweries and other businesses.
Whether I've wanted to or not, I've been paying attention to what's happening in politics at the state and federal levels, but more so here because that affects us directly. Of all the dumb laws that passed this session, I was most excited to see that lawmakers had actually done something right: They passed House Bill 1322, which allows craft breweries that produce no more than 60,000 barrels of light wine or beer to sell those products on site starting July 1.
Amid legislators cutting education funding and passing pointless laws, they recognized that bills like HB 1322 could be an economic boon for Mississippi.
It's been a long time coming. It was only in 2012 that lawmakers raised the limit for alcohol content in beer from 5 percent by weight to 8 percent, or 10 percent by volume. In 2013, they passed a bill that allowed home brewing, after which more breweries began to open. The state's beer industry is still in its infancy, but it's been growing ever since then. BOOM Jackson reported last year that Mississippi had about 10 breweries, and publications such as the Oxford Eagle have reported that the state has at least 14 by now.
When I was in Memphis working on a story a couple of weeks ago, I saw signs for many different breweries, and by the count on MemphisCraftBeer.com's map, the city alone has about five. Jackson has one. So our industry is tiny, but it's growing, and laws such as HB 1322 will encourage more people to open craft breweries. And if we keep populating the world with our beer and even more of our products, people can begin to see that, regardless of who our lawmakers are, most of us aren't that backward. We're a (mostly) hospitable group of people who just want to make sure that Mississippi keeps progressing.
I'm not saying that beer is going to change people's perspective of us or even change the state. What I am saying is that laws like this one are signs that we're making an effort to move forward and, hopefully, away from our dark history. We might have obstacles in our way—people who keep trying to drag us down—but we're at least trudging on through the mud.
And this summer, we can begin to support local business even more by connecting more with brewers. We can go to one of the many events that the brewery is hosting, sit in the pub, and talk the folks behind the madness that is beer. We can learn what beer is really about.
I wanted to try more beer more than I ever had because it's such a tradition in the U.S. and Mississippi that it has an inherent sense of community built around it. I mean, how many times have you sat on a porch and drank beer with friends? Drinking on a porch is my family's sweet spot.
Maybe, in an odd way, the craft-beer industry can be our Mississippi's sweet spot—something we can rally behind, build a community around and show proudly to the rest of the world.
Managing Editor Amber Helsel is an otaku-in-training and a Gemini who likes art, cats, food, music, all things kawaii and more. Email story ideas for the Jackson Free Press and BOOM Jackson to [email protected].