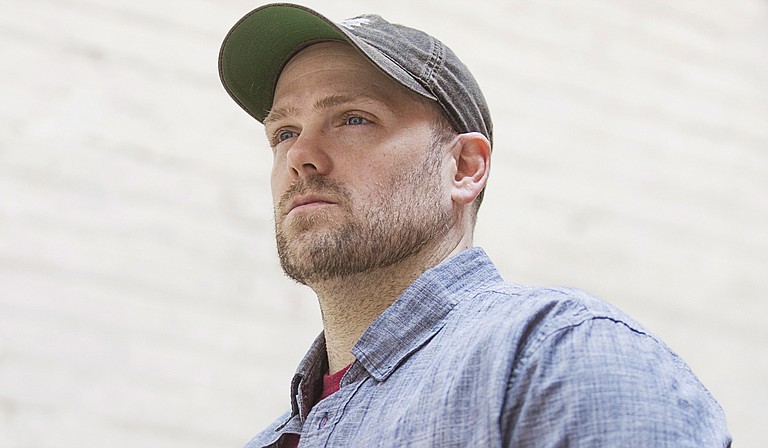 Growing up in Avon, Miss., Wade Acuff loved to draw. During his high-school years while determining what career path he would take, he did not shy away from his creative roots. Instead, he decided that he would make a career out of his passion.
He went to Mississippi State University and received his bachelor's degree in graphic design in 2002 and then continued there, earning his master's degree in animation in 2005.
Acuff found his way to Jackson a couple of years later when a position became available at Eyevox Entertainment, a local production company. There, he worked in children's programming. For the last five years, he has done freelance work in motion graphics, animation and visual effects. When he is not working on contract assignments, he focuses on his own artwork.
Last October, Acuff participated in Inktober, a worldwide art event for which visual artists create one ink drawing every day for the duration of the month. While working on this, he began creating a series of robot drawings.
During that time, the Crossroads Film Society also began accepting design submissions for the 2017 Ruma Award, which the organization awards to the most promising Mississippi filmmaker each year. Crossroads left the image design up to the discretion of the artists, and Acuff decided that this was the right time to apply.
"I already had an idea in mind, so I kind of completed it all but the water-color," he says. "They liked it and got back to me saying, 'You've been selected.'"
His winning piece, "Always recording, so make something beautiful," depicts a robot that is holding a video camera on its shoulder and has multiple camera lenses as its eyes.
"There's a little retro element to it and based in our reality," Acuff says. "The idea behind it was, 'We're going to be recording things in our lives, so we might as well make something beautiful.'"
In the midst of this, Acuff says he is pushing himself to do more artwork and less motion-graphic work. In the last year, he has opened his process up to the public with social media. In November, he created a Twitch channel on the website Planet Destiny that allows him to live stream while he's working. It opens the community around his artwork where people can talk to him and ask questions.
He says it is all part of his commitment to continue to "try harder and put the best effort in."
CORRECTION: This story has been edited to reflect a factcheck change. Wade Acuff is actually from Avon, Miss., which is about 10 miles south of Greenville.