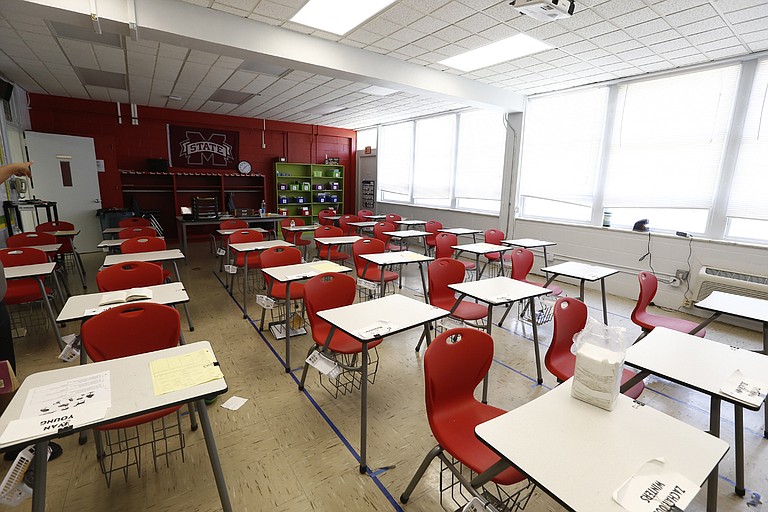 Tuesday, September 13, 2016
JACKSON, Miss. (AP) — Mississippi's Charter School Authorizer Board Monday rejected an application from an Ohio-based group to open three elementary schools in Jackson, meaning the board will approve no new charter schools this year.
I Can Schools wanted to open three K-8 schools, but outside evaluators recommended the board reject the application, saying the schools it operates in Ohio and Indiana haven't shown strong enough academic performance to show "clear evidence" of high achievement, Mississippi's legal requirement for a charter operator.
The board followed that recommendation on a 4-2 vote, but only after a debate highlighting tensions as the board tries to increase the number of charters while at the same time requiring high academic quality.
Besides I Can, New Orleans-based Collegiate Academies withdrew its application for a high school in Jackson. Board member Krystal Cormack of Oxford said outside evaluators recommended rejecting Collegiate's proposal.
Cormack told fellow board members that I Can's newest schools are scoring at levels below traditional public schools in districts where they operate.
"They fall well short in my view," Cormack said. "They have done very well in some schools but they have not been consistent."
Two charter schools opened last year in Mississippi had stronger applications but did not immediately post strong test results, Cormack said. English and language arts test scores at the schools were below those in the Jackson district in 2015-2016. Math scores at Reimagine Prep were somewhat better than districtwide in Jackson, while those at Midtown Public Charter School were worse. She said Mississippi may pose special challenges for charter operators.
"We need to ensure that the schools we add to our portfolio have the ability to come in very strong and get great results for kids," Cormack said.
But charter school expansion in Mississippi is moving slowly, and board members are frustrated that they can't attract more successful operators from elsewhere. Three charter schools are currently operating in Jackson, including one that opened last month. A fourth has been approved to open next fall.
"The longer we stall, the fewer schools we open, the fewer students we're going to serve," said board member Karen Elam of Oxford. "We're out here three years and we've got three schools. We're missing the opportunity to help some kids that really need it."
Elam and board member Johnny Franklin of Bolton both argued for approving one school for I Can, with the understanding that no more would be considered if performance wasn't high. Franklin noted I Can's older, better performing schools.
"This is part of the charter movement, to provide some options for folks," Franklin said.
Elam said she feared Monday's decision would scare off an already small pool of applicants.
"I believe in high standards, but we have gotten so narrow that if I were opening a number of charter schools, I would say, 'Why bother with Mississippi?'" she said.