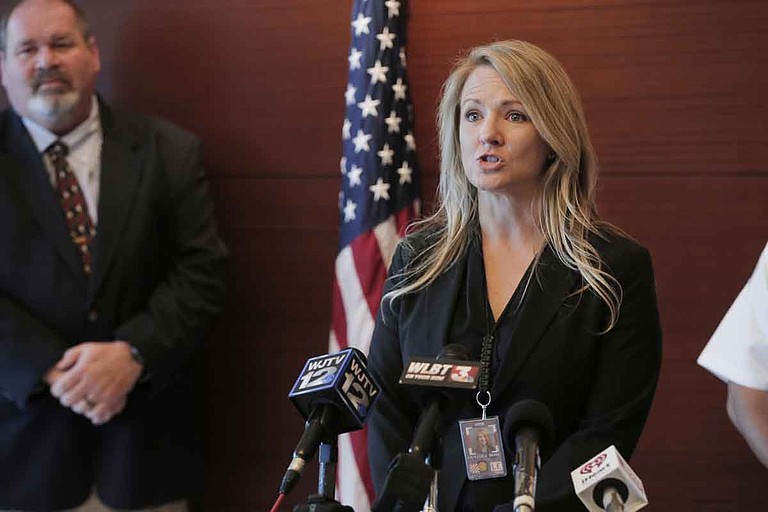 JACKSON — In a national sting operation aimed at recovering children exploited into sex trafficking, the Jackson division of the Federal Bureau of Investigation made 28 arrests—but found no children.
The sting took place Oct. 13 and 14 in Jackson, Ridgeland and Southaven. FBI agents and local law-enforcement officers lured individuals to different sites. They arrested five pimps, 21 women and one man charged with prostitution and one person on a narcotics charge. Women or men who are sex trafficked at the age of 18 or older are charged with prostitution, unless they disclose potential human-trafficking violations to law-enforcement officials.
Cynthia Bobe, a special agent in the Jackson FBI division, said that a sting operation could technically yield human-trafficking cases if those charged with prostitution disclosed that they were there against their will or someone forced them to be there. If someone discloses this information, and they are deemed a victim of human trafficking, Bobe said her office treats that person as a victim and offers them resources.
"If they are 18, and they are not disclosing that they are a victim of human trafficking, meaning fear of a pimp who's controlling them, someone is controlling their money or how they survive and live—if they (don't) disclose that, then they have broken the law," she said.
Bobe said it is hard for her unit to get potential adult victims of human trafficking, who are deemed prostitutes when they are charged, to admit to being trafficked or coerced into prostitution. One of the women arrested last week had turned 18 six days before the sting, Bobe said. Suspect prostitutes are charged with a misdemeanor and turned over to local law-enforcement officials.
The Operation Cross Country sting was focused on children who have been sex trafficked, but agents recovered no children in Mississippi this year. Nationwide, officials rescued 82 minors in the sting. Last year, authorities recovered two children in Mississippi, the assistant special agent in charge, Luis Quesada, told reporters this week.
"It's a good sign not to have rescued juveniles, to be honest with you," he said. "However, we continue our focus and moving forward on different aspects of the investigation."
The FBI's office of victim's assistance helps in the recovery of children who have been sex trafficked or human trafficked, and it partners with the Mississippi Department of Human Services, the attorney general's office and other state agencies to coordinate responses to human-trafficking calls throughout the state.
The streamlining of that system on the state's side, however, has been slow on the uptick. Organizers and state-agency workers have throughout the summer in the House Performance Based Budgeting Committee to work on streamlining the state's response to human trafficking from training for law-enforcement officers to emergency shelter and housing needs to long-term care for victims.
Email state reporter Arielle Dreher at [email protected].