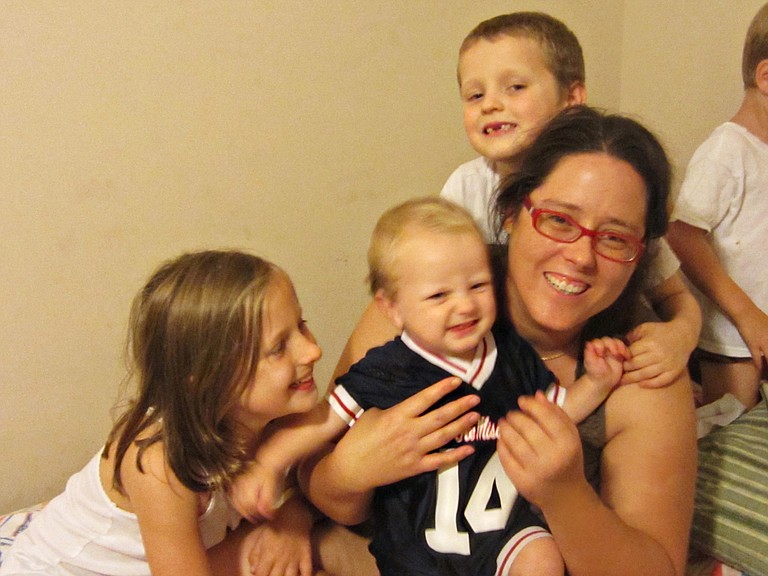 Wednesday, November 23, 2016
JACKSON — Meghan Gallagher, a mother of four who lives in Oxford, was disappointed to hear the news that a statewide network of early learning resource centers will close at the end of the year.
Gallagher has used her local resource center to check out games and books for her own family, especially the young ones before they go into kindergarten.
Her resource center is a part of the Early Years Network, which Mississippi State University administratively ran in a partnership with the Mississippi Department of Human Services.
Sixteen resource and referral sites statewide provide games, puzzles and books that daycares and parents could check out free of charge. Additionally, the resource centers offered course material in science, math or history that daycare centers could use in their curricula, as well as trainings for child care workers. Resource centers offered die-cut machines and laminating services, both expensive services that were free or discounted for anyone to use.
Gallagher said Oxford caregivers and families might have other places to access educational resources, but communities like the Delta might not have other options. "Caregivers could come in and rotate in and out toys that were helping them teach children critical skills so that they could go into pre-K and kindergarten programs prepared," she told the Jackson Free Press.
Gallagher said a typical check-out time for items was two weeks, with forgiveness and no late fees on the other end. With the state's emphasis on increasing learning standards, including for youngsters in pre-kindergarten programs, the Early Years Network resource centers were often able to support local child-care providers with training for certifications needed to be licensed as well as best practices. Gallagher, who used to be child caregiver at a local church, attended trainings in Tupelo through the Early Years Network.
"I think it's a critical piece for educational programming for that 0-5 age group because when people go into kindergarten now, it's like first grade," Gallagher said. "So for a lot of people unless it's their daycare programs and they're not being spoken to directly by the daycare person, then they may not be learning enough vocabulary."
The Early Ed Need
Early education throughout the state is in need of improvements that comprehensive learning standards and public pre-K collaboratives are beginning to change.
Angela Bass, the deputy director of policy at Mississippi First, says her interactions with the Early Years Network were mainly with their data collection. One of the education policy nonprofit's focus areas is early education. The group has advocated strongly for the Mississippi Department of Education's public pre-K collaboratives. 
 Bass said she used data from the Early Years Network to understand what child-care communities look like throughout the state. She said the Early Years Network would survey licensed child-care centers around the state on a monthly basis.
The network's website has a list of child-care centers around the state ranked by a quality stars ranking.
Bass said Mississippi First advocates for pre-kindergarten programs as well as licensed child care programs that use comprehensive learning standards, like the state's public pre-K collaboratives.
Good early education includes pre-literacy and general cognition skills as well as physical development.
"A lot of times when we think about early education, we don't think about the social (skills)," Bass said.
"How they interact with their peers and if they're able to control their emotions and those types of skills."
The best early education programs develop all of these skills in their children, Bass said. There are 15 public pre-K collaboratives in the state.
A Complicated Closure
The reason for shutting down the Early Years Network is complicated. In a joint statement from MDHS and Mississippi State, the groups said the contract between the two entities will end on Dec. 31.
Workers at resource centers in Oxford, Jackson and Canton either wished not to be interviewed or did not respond to messages asking for comment—beyond confirming that they were indeed shutting their doors at year's end.
"On Jan. 1, 2017, MDHS will assume full leadership of these programs. MSU and MDHS will continue to work cooperatively and diligently to operate these sites through the end of the contract period to continue to serve the needs of Mississippi families impacted by this program and to seek solutions that keep the flow of services from being interrupted during this orderly transition," the joint statement says.
Email state reporter Arielle Dreher at [email protected] and follow her at @arielle_amara on Twitter for breaking news.