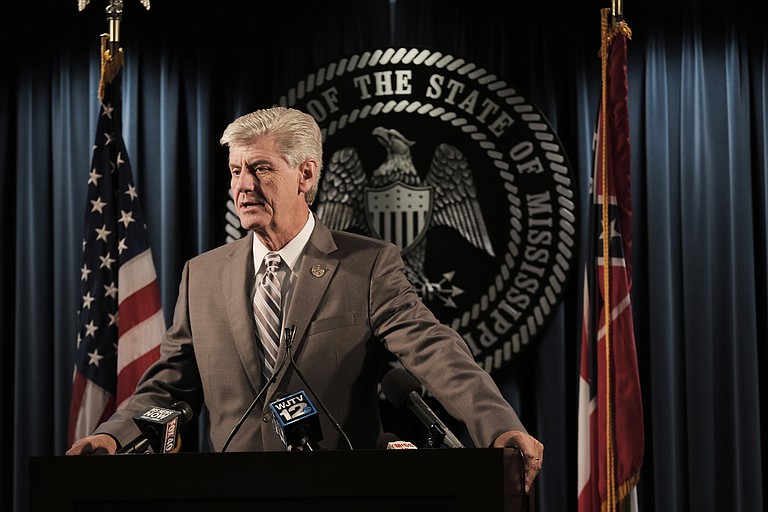 Monday, November 21, 2016
Almost 300,000 Mississippians have received some college credit and finished courses from a public university or college without earning a degree in the last 15 years. Mississippi Public Universities is working to bring that number down with the launch of the Complete 2 Compete Initiative.
On Nov. 17, the State's higher-education officials and Gov. Phil Bryant announced the initiative to reach out to these former students in an effort for them to complete their degrees.
"Economic development is driven by a skilled, educated work force," Gov. Phil Bryant said in a press release. "This partnership will ensure Mississippi remains attractive to business and industry looking for a favorable tax climate and a workforce ready to excel on day one."
In his fiscal-year 2018 budget recommendation, Bryant suggests level funding financial aid as well as continued funding for work-force programs, like furniture academies. Bryant's budget recommendation would fund the state's community colleges and mean a 1.8-percent cut for the Mississippi Institutions of Higher Learning.
Data from Mississippi Public Universities show that more than 10,000 students over age 25 have enough credits to earn a bachelor's degree with no additional coursework, while 60,000 could earn an associate's degree with no additional coursework.
Mississippi has seen recent gains in adult basic-education graduates, meaning they have completed high-school equivalency courses in the state.
The Complete 2 Compete Initiative will seek out adult students to help them complete their degrees, and a website with more program details will launch soon.
"Numerous studies show a correlation between the level of education attainment and lifetime earnings, health and economic vitality," Dr. Andrea Mayfield, the executive director of the state's community college board, said in a press release. "Education and training is (sic) the catalyst for employment, increased earnings, successful business, a thriving economy and a strong State budget."
Email state reporter Arielle Dreher at [email protected].