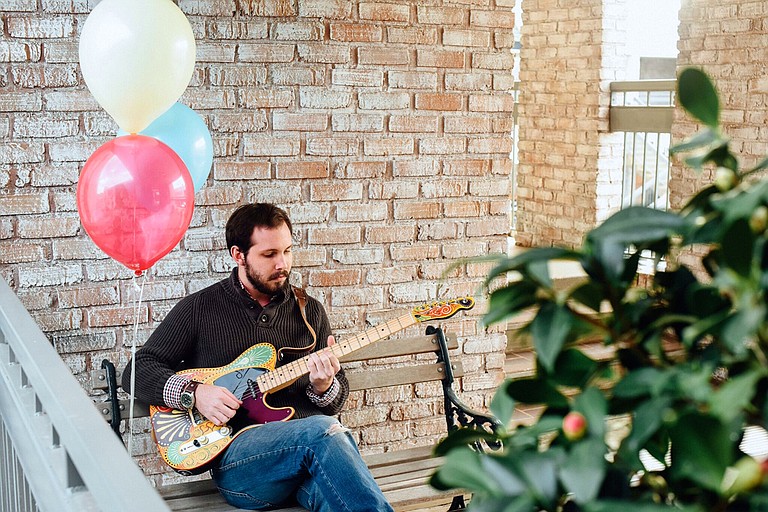 Friday, November 18, 2016
Brennan White, known on stage as Codetta South, describes his debut album, "A Few Regrets," which he released independently on Nov. 11, as "a concept project meant to be enjoyed in one sitting from start to finish."
The Brandon-based alternative-country and folk singer-songwriter, who is currently attending the University of Southern Mississippi in Hattiesburg, is a multi-instrumentalist with his primary instrument being the guitar. He left his original band, Chasing Edom, in mid-2015 due to creative differences, and it appears that he has used his sole creative control to craft something personal with "A Few Regrets."
The album is comprised of songs that White, 21, has been working on since he was 15 years old, as well as music he wrote in more recent years. He wrote, played, produced, mixed and recorded it himself, with the exception of an upright bass on three tracks, and his musicianship shines throughout the album. Tonal shifts and emotional depths show the developing maturity of a young man who has made some mistakes that he wishes he could undo, as the title suggests. The album tells an endearing tale of life, self-discovery and relationship regret over lush guitars with smooth vocals.
The upbeat opening tracks detail the highs of being in love being met with obstacles such as distance, trying to move on after a relationship has ended and the realization of real loss. The second song and first single from the album, "Pocket Watch," is an early standout and tells a story comparable to the life experiences of many young adults traversing the rocky road to success.
In contrast, the middle tracks provide a more introspective soundscape and deal with the thoughts of a person after a breakup, trying to find ways to simply make it through the day without thinking of times shared with someone who made a lasting impact on his or her life. The organ-laced "The Way We Always Are," easily the heaviest track on the album, is an interesting look at the turbulent bond between two people that lasts even after a great deal of time and pain.
The album is effective in drawing an emotional response out of its listeners. It is essentially the perfect soundtrack for someone that is trying to figure things out after a relationship has gone off the rails, which can be both the strength and the weakness of this project. It is a very well written, produced and performed piece of art, but it is built as a resource for the broken hearted. This isn't a major negative because it is a great work that will provide a lot of healing vibes for the soul.
Outside of its themes, White's first outing as Codetta South is a good example of his expansive skill set as both a musician and a songwriter. It is impressive that one individual created the album in its entirety, completing most of the work in a bedroom in Brandon, and he was able to deliver his artistic vision in such a clear manner.
Overall, "A Few Regrets" is an excellent project musically, lyrically and emotionally. The realistic descriptions of love and loss are admirable, and are sure to help lift up those that may be down in the dumps after a particularly rough patch in life.
Codetta South's "A Few Regrets," is available for purchase at Lakeland Music (5200 Highway 25, Flowood), T-Bones Records & Cafe (2101 Hardy St., Hattiesburg) or for download on most digital music retailers. For more information, visit brennanwhitemusic.com.