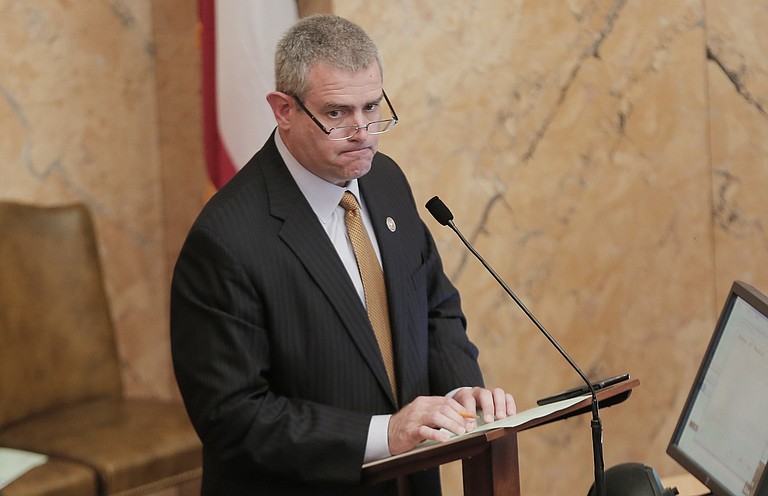 Tuesday, November 15, 2016
JACKSON — After a hasty initial connection with EdBuild, a New Jersey-based education consulting company, Mississippi GOP leaders Lt. Gov. Tate Reeves and Speaker Phillip Gunn announced in October that they would contract with the group in order to examine the Mississippi Adequate Education Program, or MAEP.
MAEP is the existing method the State uses to determine how much money it allocates to public schools, and has been controversial. Last year's Initiative 42, which would have legally required the state Legislature to fully fund the formula, as it has only done twice in MAEP's concept, resulted in bitterness between lawmakers and educators.
State leaders are inviting the public to attend a meeting on Thursday, Nov. 17, at 4 p.m. in Room 113 in the State Capitol to comment on a potential new scheme to provide funding for Mississippi's public schools. House and Senate Education Committee leaders, both Republicans, will facilitate the meeting, a press release says.
"It's a constant source of conflict and dispute," Gunn said about MAEP in an Associated Press story in November of last year. "We need to find a way where the school systems can get what they need, and in some way that doesn't result in an argument every year."
EdBuild champions a method called student-based, or weighted student funding. With student-based funding, schools receive more money per student with particular educational needs. For instance, gifted, special needs, impoverished and English-learning students could receive more money per student.
Sen. Hob Bryan, D-Amory, who co-authored MAEP, says there is no problem with the legislation besides not being funded properly; he also believes EdBuild's ultimate purpose is to help funnel money to charter schools in the state.
"It is misdirection," Bryan told the Jackson Free Press after the first public meeting with EdBuild last month. "In order to avoid complying with the law and funding the formula and giving the schools the amount of money they need to educate students, they're off on this frolicking detour to get everybody involved in these esoteric concepts of base student cost and English-language learning, and ignoring the fact that the problem is there's not enough money there."
Rebecca Sibilia, CEO of EdBuild, told the Jackson Free Press in October, however, that her company's focus is not on charter schools. She also said that EdBuild would need public comment before making any recommendations to the State on ways to change the formula.
The State's released said it would accept written comments about MAEP before the meeting at [email protected] with "Public Meeting" in the subject line. Meeting attendees can sign up to speak for three minutes at the meeting.
Sierra Mannie is an education reporting fellow with the Jackson Free Press and The Hechinger Report. Email [email protected].