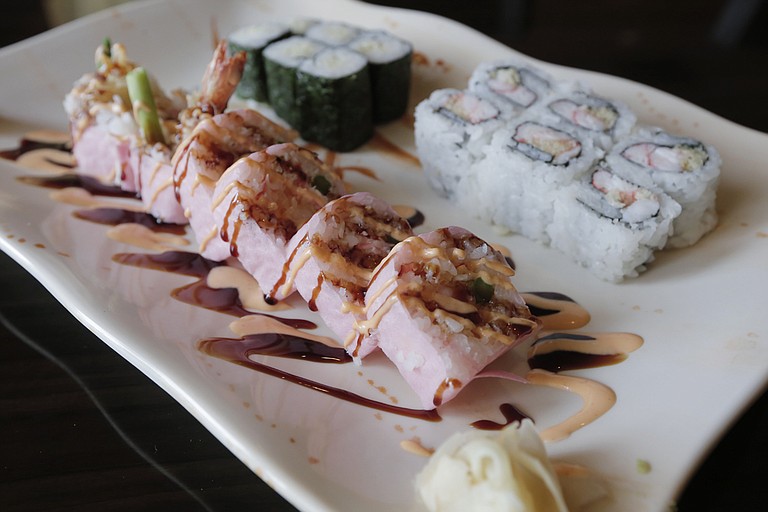 Wednesday, November 9, 2016
At one shopping center off Highway 51 in Ridgeland, you'll find a few different restaurants that cater to particularly hungry patrons. There are extra-large pizzas to go and buckets of boneless wings, but the options aren't limited to American food fare.
Kenny Li and his wife, Wei Xia, of Fujian, China, opened Sushi Village (398 Highway 51, Suite 100, Ridgeland, 601-898-9688) in 2013 after selling the Chinese buffet that he ran off Highway 49 in Richland. While the Jackson metro area has plenty of restaurants that feature sushi on the menu, Li's restaurant is one of the few that offers all-you-can-eat sushi.
"With all-you-can-eat sushi, that's a cheaper way, you know," he says. "I hear a lot of people say, 'Sushi is very expensive.' Like, one roll is $6, and a special roll is $10, so we do all-you-can-eat, and it's a better way. It's always made fresh for the customer, and we don't waste the food."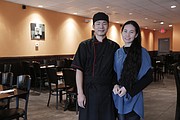 One of the reasons that he chose to sell his buffet in Richland was how much food he saw going to waste each day. To help reduce that problem at Sushi Village, Li decided to give customers an extra incentive not to be wasteful—they get charged an additional fee for the sushi rolls they order but don't eat. Thankfully, people tend to be OK with that house rule since Sushi Village has signage to warn newcomers ahead of time, Li says.
"Some people don't know that, but we write it out here on a sheet of paper: 'Don't waste the food! Every time, you can order like two rolls, and after that, you can still order again,'" he says.
Although the lower prices are the main plus for some patrons, Li says the variety of the menu has also been a big draw. Customers can order hibachi, noodle dishes and other popular Asian cuisine, in addition to classic sushi options and signature rolls, such as the Diamond roll, which is made with shrimp tempura, snow crab, avocado, asparagus and a soybean sheet, and topped with eel sauce and spicy mayo.
"I think a regular sushi restaurant and my restaurant are different," he says. "I look around here, and a lot of sushi restaurants just do hibachi and sushi for takeout or dine-in, and the price is so high. But here, you can come in and do the $9.99 for all-you-can-eat, or you can get sushi, an appetizer, teriyaki and everything."
Although Sushi Village is only Li's second business venture, he already had about 14 years of experience in the food industry before even opening a restaurant, starting when he was a teenager working at his parents' Chinese buffet in Hattiesburg. He took on a bigger role at the business after dropping out of high school before his senior year to help his parents, who were having difficulty running the restaurant with limited English vocabularies.
Since then, operating restaurants has become something of a family business, so much so that Li's sister, Lisa, opened Gourmet Chinese Restaurant next door to Sushi Village. Li says he hopes to expand with a second restaurant in the near future.
"A lot of customers say, 'Why don't you try to open another restaurant in Flora?' But I don't have time right now; I need more people working at the sushi restaurant," he says. "I'm just waiting for the proper time and to find a good space so I can try to open another one."
Sushi Village is open Monday through Thursday from 11 a.m. to 9:30 p.m., Friday through Saturday from 11 a.m. to 10 p.m., and Sunday from 11:30 a.m. to 9 p.m. To order online, visit sushivillageridgeland.com.