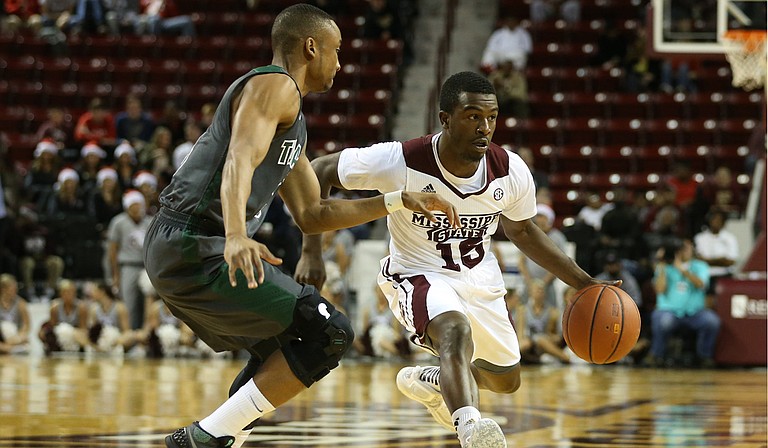 Wednesday, November 2, 2016
College football is entering the home stretch, the leaves have fallen from the trees, and the weather is beginning to stay cool. While it isn't quite time for the holiday season, you have reason to celebrate if you are a hoops fan.
The 2016-2017 college basketball gets underway as the calendar turns to November. A team's March hopes are just a dream on cold winter nights as the nonconference slate is played.
While basketball success has been limited the last few years in our state, hope springs eternal with each new season. This could be the year the stars align, and it becomes a special hoops season.
Jackson State University Tigers
Head coach: Wayne Brent (42-57 overall, fourth season at JSU)
2015-2016 season: 20-16 overall, 12-6 SWAC
Radio: 95.5 FM
Arena: Lee E. Williams Athletics and Assembly Center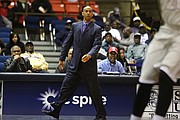 Last Season Recap
The Tigers fell 54-53 in the championship game to Southern University in the SWAC Men's Basketball Tournament. But JSU didn't sit at home for the postseason like the rest of the Division I teams. Instead, the Tigers earned a bid into the CollegeInsider.com Postseason Tournament.
The Tigers won their first-round game 81-77 in overtime against Sam Houston State University. JSU saw its season end in a 64-54 loss to Grand Canyon University.
The Tigers went on a four-game winning streak three different times last season, and all three were done during, in large part, SWAC play. And the team never lost more than two in a row during conference play.
The winning season is the first since 2010-2011 and the first time the Tigers have won 20 games since the 2006-2007 season.
2016-2017 Season Outlook
Coach Wayne Brent spent two seasons laying the foundation for last year. The highlight might have been the team's 89-66 takedown of Southeastern Louisiana University during non-conference play.
The Tigers return guard Paris Collins and forward Chace Franklin from last year's squad. Collins averaged 13 points and 6.2 rebounds per game, with Franklin adding 12.3 points and 5.2 rebounds per game.
Both Collins and Franklin were named preseason first-team All-SWAC in a poll of SWAC head coaches and information directors. While Collins and Franklin will carry the main scoring load, JSU also returns Yettra Specks, who averaged 6.6 points and 2.1 rebounds last season, and Janarius Middleton, who also averaged 6.6 points and averaged 5.1 rebounds.
Prediction
JSU was picked to finish second in the SWAC in the preseason poll behind Texas Southern. The Tigers play their normal strong slate of out-of-conference games, which includes Ohio State University, Baylor University, University of Memphis, Marshall University and USM.
Since the SWAC is a one-bid league for the NCAA Tournament, JSU has to win the conference tournament to go dancing. This season is about taking the next step as a program and another trip to the postseason is important.
JSU has the talent to win the conference tournament and go to the Big Dance. But if they don't win the tournament, getting into the NIT isn't a bad backup.
Mississippi State University Bulldogs
Head coach: Ben Howland (415-223 overall, 14-17 at MSU entering second season)
2015-2016 record: 14-17 overall, 7-11 SEC
Radio: 105.9 FM
Arena: Humphrey Coliseum
Last Season Recap
Mississippi State didn't experience a quick turnaround after replacing Rick Ray with Ben Howland. The Bulldogs had plenty of returning players last season, but they weren't used to winning. One thing Howland did do in his first season is upgrade the talent on the team. He managed to get Callaway High School star Malik Newman and Velma Jackson High School star Quinndary Weatherspoon. While Newman struggled most of his freshman season, Weatherspoon received SEC All-Freshman honors.
Almost from the outset, MSU was struck with injuries all up and down the roster. That and a tough nonconference schedule made the early season hard. MSU lost to the University of Miami in Florida, Florida State University, Texas Tech University and had a surprise loss to Southern University. The season ended with a 79-69 loss to the University of Georgia in the SEC Tournament.
2016-2017 Outlook
In the offseason, Newman transferred to the University of Kansas, and the team lost several key players from last year's squad. Weatherspoon, guard I.J. Ready and forward Aric Holman all return. Ready averaged 9.2 points and 4.5 assists, and Holman played sparingly.
If this is the season when things turnaround for MSU, youth will lead the way. Howland will rely on highly touted freshmen Lamar Peters, Eli Wright, Abdul Ado (if the NCAA clears him) and Tyson Carter. Xavian Stapleton joins the team this season after sitting out last season due to his transfer from Louisiana Tech University.
On paper, this team is talented enough to win games, but will all the youth come together to get this team into the postseason?
Prediction
Speaking of the non-conference schedule, it looks on paper as if it shouldn't be too hard to navigate. This team should have a good chance to be in every out-of-conference game with a chance to win most of them.
Since that schedule is so light, it will be up to the Bulldogs to make noise in SEC play. MSU can't afford to lose its first five games of the conference slate and still hope to have a chance at the postseason.
It wouldn't be out of the question for MSU to return to the postseason. This team should shoot for an at-large NCAA bid, but getting a NIT bid should be the main goal.
University of Mississippi Rebels
Head coach: Andy Kennedy (233-139 overall, 212-126 at UM entering 12th season)
2016-2017 record: 20-12 overall, 10-8 SEC
Radio: 93.7 FM
Arena: The Pavilion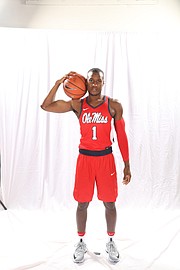 Last Season Recap
The University of Mississippi cruised through its out-of-conference schedule with a 10-4 record. Losses to George Mason University and Seton Hall University were the only early-season setbacks.
UM played a weak non-conference schedule, and that never helps comes tournament time. The team had no wins on the schedule that would stand out at the end at of the season.
Once conference play began, the Rebels started 2-1 with the lone loss coming from the University of Kentucky. Then came a losing streak that included a loss to MSU.
The Rebels didn't lose two games in a row for the rest of the season, but they didn't collect many quality wins.
UM finished the season with 20 wins and a winning record in SEC play but lacked quality wins that impress tournament committees.
The lack of quality wins meant the Rebels didn't get a bid to the NCAA tournament or the NIT.
2016-2017 Outlook
Head coach Andy Kennedy is going to earn his money this season. The Rebels don't return a player of the caliber of Marshall Henderson, Jarvis Summers or Stefan Moody.
The team's leading returning scorer is center Sebastian Saiz, who averaged 11.7 points and 8.7 rebounds per game last season. Also returning is guard Rasheed Brooks, who averaged 8.3 points and 3.3 rebounds, and forward Marcanvis Hymon, who averaged 6.1 points and 5.2 rebounds.
The rebels will count on two transfer players to produce this season: Guard Deandre Burnett from the University of Miami in Florida and guard Cullen Neal from the University of New Mexico.
Few coaches do more with less than Kennedy does at UM. This season might be his greatest coaching job if he can get this team to the postseason.
Prediction
Once again the out-of-conference schedule doesn't have many highlights. The lack of sizzle could hold this team back if it's on the tournament bubble.
The weak non-conference schedule means the Rebels will have to win games both in and out of conference. There will be a very small margin for error for this team to reach postseason.
This is the first season in the last three to four years that a true star doesn't return for the Rebels. This team will win with more of a team effort than watching a star carry the load when it matters most.
Kennedy gets the most out of each and everyone of his players, and he will have to reach deep to get a little more this season.
It seems unlikely that the Rebels will make the postseason, but if they do, it will be the NIT.
University of Southern Mississippi Golden Eagles
Head coach: Doc Sadler (166-148 overall, 17-41 at USM entering third season)
2015-2016 season record: 8-21 overall, 5-13 C-USA
Radio: 105.1 FM
Arena: Reed Green Coliseum
Last Season Recap
It has been tough for USM on the hardwood the last few seasons. The school was 17-41 over the past two seasons, as an NCAA investigation and later sanctions hit the program.
Head coach Doc Sadler has done a good job with what he was left to work with, but injuries have made his job harder.
Last season the Golden Eagles suffered a six-game losing streak at the beginning of the season. The best USM could do was string together a two-game winning streak twice. Late in the season was brutal for USM, as the team lost seven straight games.
Southern Miss played tough teams all season long. The lack of depth made closing out games tough.
Looking at the glass half full, USM might have hit rock bottom last season. Now, Sadler can focus on rebuilding the program after the NCAA sanctions.
2016-2017 Outlook
USM returns five of its eight top scorers from last season: Guard Khari Price, with 9.6 points, 3.1 rebounds and 4.5 assists; forward Eddie Davis III, with 9.4 points and 5.7 rebounds; forward Raheem Watts, with 7.5 points and 3.1 rebounds; guard Quinton Campbell, with 6.7 points and 3.3 rebounds; guard Michael Ramey, with 5.5 points and 1.3 rebounds.
Southern Miss returns guards Cortez Edwards and Robert Thomas III and forward Tim Rowe from last year's team. All three played a limited role last season but should contribute more to this year.
This season, USM added eight people who didn't play on last year's team. Now that the team has depth, those close games might start going in favor of the Golden Eagles.
It is still going to be a struggle for Sadler and the Golden Eagles until all the effects of the NCAA sanctions are gone, but this is the first season where fans feel hope for the program's future.
Prediction
The out-of-conference schedule features a mix of winnable games and some tough contests. USM plays Louisiana State University, MSU, Florida State University, San Diego State University, JSU and Tulane University for on the nonconference slate.
Conference USA has changed a ton with all the conference shifting over the last decade. While it isn't the strong basketball conference it once was, it does boast some strong teams.
Sadler and the Golden Eagles should shoot for a .500 record this season. It is highly unlikely the team achieves much more than that right now. Any postseason berth would be a surprise.
This season is about laying the foundation for the future of the program. Now that the NCAA investigation is over, the rebuilding process can truly begin.