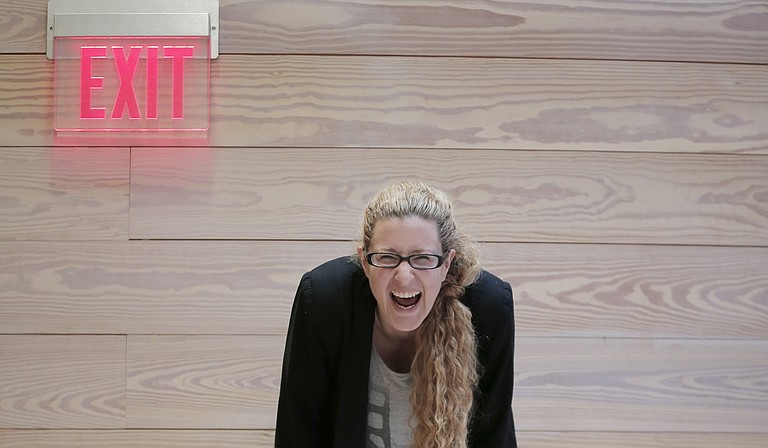 Wednesday, November 2, 2016
Anik Kurkjian, who is the director of outreach and special projects for the Mississippi Museum of Art, clearly remembers the first time she met her husband, Drew Young.
"We were at a dinner party in England, and I was making fun of him for being an American because I was a snobby Brit," she says. She soon followed him to Mississippi, and the couple married in September 2014. Kurkjian claims to have been too much in love with him to notice the difference between England and Mississippi at first. But eventually, she says, "what constantly hit me, other than the heat—and it is so cliche—(was the) southern hospitality. Not to mention the light and colors here. "I went crazy with a camera at first," she says.
Kurkjian, 42, was born in England and moved around a lot, but calls Brighton home. She comes from an artistic family that enjoys music, and her parents were amateur photographers. Kurkjian is also a photographer and also paints and draws and does other art.
She attended an English boarding school, King Edward's School in Surrey, and after graduation, she traveled extensively and studied in China and other places. She has worked in areas such as films and theater, project management, event production, and marketing and public relations. In 2014, she received a bachelor's degree in textile design from the University of Brighton in the United Kingdom.
In November 2015 she started work at MMA as the designer and producer for the "Mapping a Modern Mississippi" initiative. This initiative highlights stories of Mississippians who "dared to differ" in their own small or large way to move Mississippi forward.
"Mississippi can improve by recognizing the great things about the place," she says. "... The people make up for any negative aspects of living here."
On Friday, Nov. 4, Kurkjian will leave the MMA to work on her own entrepreneurial project called MSLightCollaborations. The project uses the medium of light to inspire creativity and collaboration between the arts and technology through an annual light festival, which is scheduled for Feb. 24, 2017. She is looking for sponsors, and the event is still open to creatives and other people who want to celebrate light.
"In Europe they have light festivals that are fantastic, but the equipment (can cost) millions of dollars," Kurkjian says. "I don't have millions of dollars, but I do have Mississippians. The light show will happen, because it is in Mississippi."