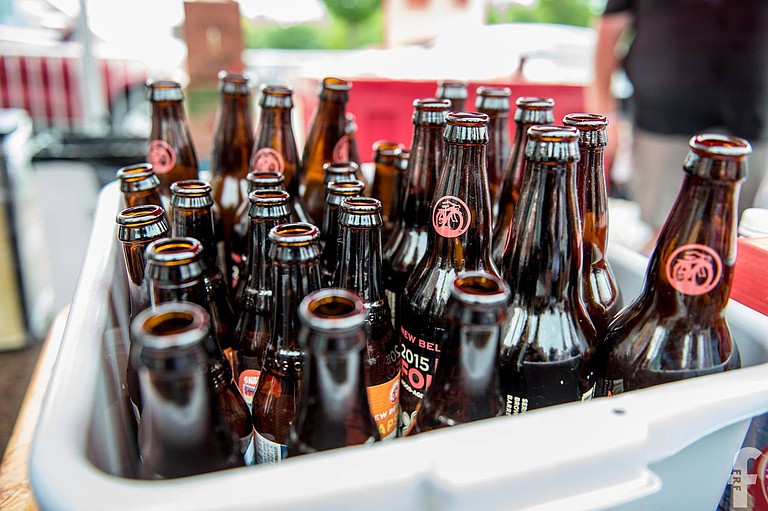 Jackson had an appreciation for beer even before the city's first brewery, Lucky Town Brewing Company, came to midtown in November 2014. The Mississippi Craft Beer Festival gives locals a chance to celebrate the craft-beer culture and support the breweries right here in our state. The Fondren Renaissance Foundation is teaming up with Capital City Beverage Company and Southern Beverage Company again for the second annual beer bash at Duling Hall.
The event will feature Mississippi breweries, such as Southern Prohibition Brewing from Hattiesburg, Lazy Magnolia Brewing Company from Kiln, Crooked Letter Brewing Company from Ocean Springs, Yalobusha Brewing Company from Water Valley and Slowboat Brewing Company in Laurel. In total, 28 breweries will provide 100+ beers to sample.
"Out of all the events we sponsor, this is one that we actually count down the days of waiting we have left," Jarad Wilson, a sales representative with Capital City Beverages, says. "Last year's attendance exceeded our expectations."
Ardenland will also host a performance from New Orleans funk act Flow Tribe following the festival at 9 p.m. The event sold out last year, so those who wait until the last minute may miss out on trying a few beers that haven't hit shelves yet.
The Mississippi Craft Beer Festival is from 6 to 9 p.m., Friday, June 24, at Duling Hall (622 Duling Ave.). Tickets are $30 in advance, $35 the day of the event and $10 for designated drivers. Combination festival-concert tickets are $40 in advance or $45 at the door. VIP tickets are $60 in advance or $65 the day of the event and include a VIP hour from 5 to 6 p.m. For more information, visit fondren.org/mscraftbeerfest.