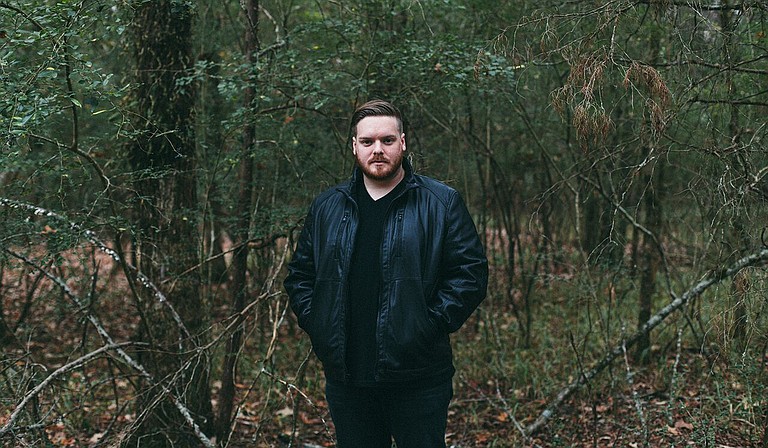 While singer-songwriter Kody Gautier is somewhat new to the metro-area music scene as a solo artist, he'll undoubtedly be a familiar face for fans of Jackson-based Christian act Seeker & Servant.
For just over two years, Gautier has served as the percussionist and synth player for the worship band, alongside brothers Cameron and Chandler Wood.
Gautier's upcoming solo debut, "The Prevailing," which hits digital retailers Friday, July 22, sees him taking the creative reigns. Gautier says listeners will find elements of the ambiance that he provided on Seeker & Servant's previous albums, 2014's "Into Your Love, I Go" and 2015's "You Alone Forever," but this latest offering allowed him to place more of himself in the music.
"I had always been making stuff on my own, and when I started working with Seeker & Servant, it was awesome, but it was never music that was completely me," Gautier says. "I always had this stuff in the back of my head, and at the time, I just didn't have the time to devote to it. I was always putting in time with Seeker & Servant, but I always thought there was just so much more I wanted to do."
Between his commitment to his wife, Shannon, and his full-time job as an industrial sales representative for American Supply Company in Pearl, Gautier wasn't able to make the shift to a steady tour schedule with the Wood brothers following the release of "You Alone Forever." His time away from Seeker & Servant ultimately gave him the freedom to work on his own music, resulting in "The Prevailing," which he self-produced in his home before recording vocals, violin and drums at Blue Sky Studios. Parafonic Recording Studio in Orlando, Fla., mixed the album, and Los Angeles-based studio Elysian Masters handled the mastering.
Although Gautier worked on the album for about six months, he says the process was really a completion of a dream that he'd had for several years. Many of the lyrics from the album are an amalgamation of poetry that he wrote during his sophomore year at Mississippi State University, a time when he was simultaneously dealing with depression, finding his identity and purpose, and growing in his Christian faith.
"It was a huge blend of where my relationship with God was real for the first time, and I was also able to understand the universe in a huge way," he says. "... With that, I really started trying to hone in on what my talents were, why I'm here on the Earth and why I'm alive. I love music, and I can perceive it and experience it in a cool way, and it's almost an escape for me, writing and just listening to music."
That "cool way" of perceiving music is called synesthesia, a sensory phenomenon that causes Gautier to sees sounds visually, often as moving shapes, colors and textures. While he's had synesthesia for as long as he can remember, he only discovered that it wasn't a common trait during a psychology course at MSU. He says it would often help during the writing for "The Prevailing," which tends to veer toward the cinematic, with sweeping synth and string arrangements.
"A lot of it is, when I'm writing, I'll feel something that's missing and want to fill that gap," he says. "I would say that everything ends up being almost like a soundtrack to what's in my head, what I'm actually seeing."
The only downside to his style of songwriting is that many of the songs would take a collection of about 15 musicians to perform in a live concert setting, Gautier says.
"I don't think I'll be playing any live shows unless they're acoustic, so I've got to figure out creative ways to sell some CDs," he says with a laugh.
K. Gautier's "The Prevailing" is available Friday, July 22, on most online music retailers and at kgautier.bandcamp.com. For more information, visit kodygautier.com.