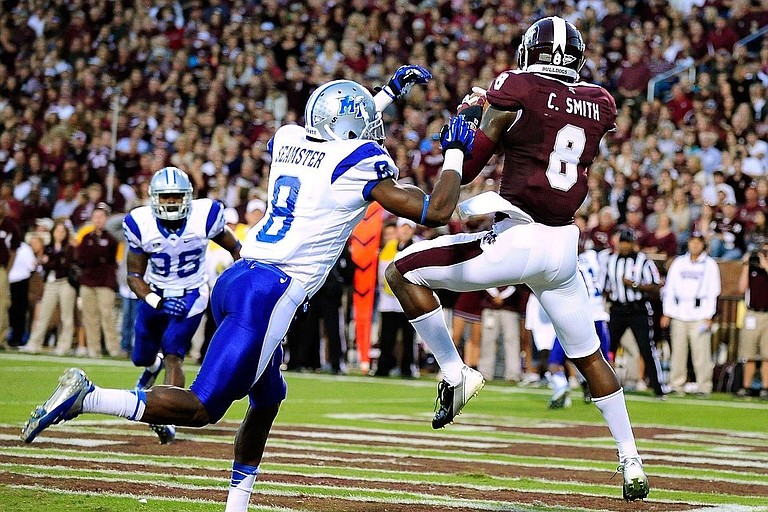 MERIDIAN, Miss. (AP) — A spokesman for Mississippi State University is confirming the death of the school's former wide receiver Chris Smith.
The Clarion Ledger reports that the 26-year-old Smith was shot and killed Friday night in Meridian. The Meridian Star reported Meridian Police Department Sgt. Dareall Thompson says authorities are trying to determine a motive and were searching Saturday for a suspect.
School spokesman Sid Salter confirmed the death and Mississippi State coach Dan Mullen released a statement describing university officials as shocked and saddened. He called Smith a "terrific teammate" with an "impeccable" work ethic.
Mullen said: "Our entire Mississippi State family mourns his loss."
Smith played in 48 games for Mississippi State from 2009-12. He caught 109 passes for 1,180 yards and five touchdowns. His 109 receptions rank 10th in the university's career history.