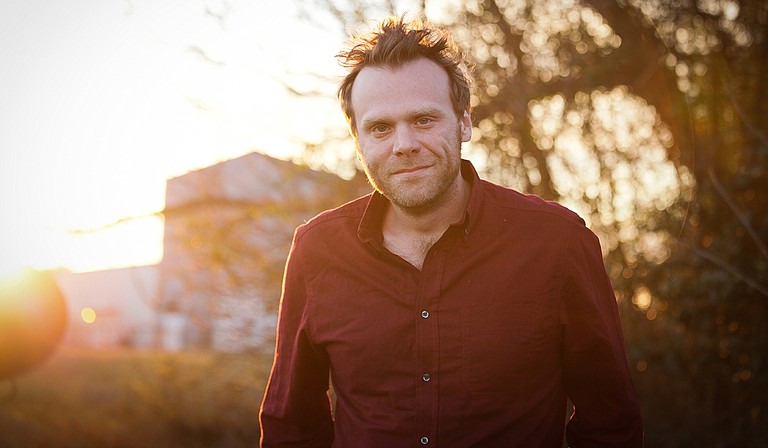 Wednesday, January 27, 2016
For many in the music industry, Jackson is in a unique position. Besides being between major touring destinations, such as Atlanta, Dallas, Memphis and New Orleans, it also has a fairly tight-knit music community. That's what brought Clinton native and photographer J.B. Lawrence back to Jackson about a year and a half ago.
Lawrence, 35, was born in Amory, Miss., and lived in Clinton from age 11 to 16. He moved around a little bit, living in Texas for about four years and New York City for nine years. He bought a Super 8 video camera in 2006, which he says was his first foray into the world of photography. He decided to stay in the visual-arts world when he moved to Maine in 2008 to attend the University of Maine at Augusta, where he received his associate's degree in photography in 2011.
Music has always played a role in his life; he sang in church choir as a child and comes from a family with music backgrounds. So he realized that he wanted to work in the music industry after graduating.
"I was always drawn to music," he says. "... I was like, 'Well, I'm not a vocalist.' I did sing a little bit, but I've never had much of a facility for an instrument or anything. I did some writing of lyrics, but it wasn't ever anything that I thought was going to take me that far. So I was like, 'Well, how can I combine my love of music and love of the music industry with my love for photography?'"
While in Maine, he worked as a freelance photographer and video journalist for publications such as Sun Journal in Lewiston and was the chief videographer for the University of Maine at Augusta.
"I never did one music assignment (there), which was interesting," he says. "... My thing was is that I spent six years doing things that didn't make me happy, when I wanted to be doing something that would set me apart and get me into the music industry."
When he came back to Jackson, he decided it was time to reinvent himself. He chose to exclusively do music photography, including promotional shoots, concert photography and even a few music videos. In the last nine months of being in the business, he's photographed about 40 bands and recently completed his fifth music video, Steele Heart's "The Music Inside." His portfolio includes work with Guilty Pleasure, Jason Miller Band, Oh, Jeremiah! and Burnham Road. Most nights, Lawrence is out photographing bands at venues such as The Hideaway. Though he mostly works with acts from the Jackson area, he has also shot national acts such as the Charlie Daniels Band, Theory of a Deadman and Will Hoge.
He says the best part about coming back to Jackson is the hospitality and the sense of camaraderie. For him, music photography is providing a service to the community, and he says people seem to be appreciative of it.