Wednesday, January 27, 2016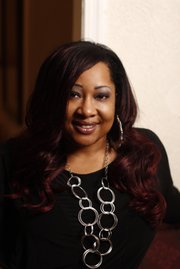 Recently riding down the streets of Jackson, or Jacktown, as many refer to it, I started thinking over the work done in my hometown recently. People complain about us quite a bit. Our neighboring cities speak negatively about our elected officials and even us as citizens from time to time. Many people outside the city have little confidence in Jackson as the capital of Mississippi. They don't really even trust us with the airport, it seems.
Pride in the city has been shifty for years. But I have seen a movement among Jacksonians recently. There is growth in all areas, whether people want to admit it or not. Jackson is not the same city it was 10 years ago. The progressives and creatives are finding their place now. We are finally giving up on the notion of making our city a "Part 2" to some other capital city. That's not what we've ever wanted.
We want Jackson to be Jackson. We want to create our own lane and make people come to us for what we have to offer, not because they can't get to New Orleans, Dallas, Atlanta or Memphis. Come to Jackson because here you will find that which is unique to our little area.
Come to Jackson for great live music and original sounds. Come to Jackson for great art and museums. Come to Jackson for hospitality and fellowship. Come to Jackson for a nice hotel stay with great food like your grandma used to make.
It's always been a mistake to think that if we pattern ourselves after that which has already been done, it'll be easier. We see how that worked on Farish Street. It's still there, mostly vacant. It is still there waiting for someone to teach us how to be what we once originated there. That's crazy. If F. Jones Corner can do it, others in this city can do it just as well.
It's great to see that the forward thinkers are finally beginning to catch their breaks. We recently had the first Jackson Independent Music Week. Many city residents and visitors showed up for events all week long.
Businesses were able to pull in customers who had never been there before and will now patronize these establishments regularly. It was an opportunity not only to build our nightlife and bring exposure to the businesses in our hometown but also a grand chance to showcase talent from right here in our city.
That's all great, and we should work to do more of that in Jackson. But the one thing JIMW also helped dispel is the idea that people of all races here can't come together and celebrate each other.
We did. While the love of music brought out many, it was the love of our city that pulled this event together and brought even more people out.
We are not the same as the cities around us, and we don't have to be in order to build this "destination location" I keep hearing about. As soon as we allow people who love this city and their craft to do what they know and love, we win. The city wins. Fighting against that is simply us taking jabs at ourselves.
We are finally taking pride in who we are, and we are no longer interested in what we've been told we are. We simply have no interest in the Jackson of years past. We've learned our lesson from the mistakes we've made. We learned that we don't have to pull in local artists from other states to have a great event.
We have talent and skill right here. We have experience and expertise right here. No one can care more about giving a great show in Jackson than a Jacksonian. No one can care more about what's best for Jackson than one who votes in Jackson. We are finally taking ownership of our city, unapologetically.
Dodging potholes that day, it became apparent to me that local rapper 5th Child was on to something when he pinned the song "Hometown," which appeared on his 2010 album, "Pianos in the Dark."
"They call it Jacktown / I call it my hometown / AKA the city where we show 'em how it's going down / You ain't gotta move too fast. Baby, you can slow it down / Actin' like you didn't know it, man. I bet they know it now."
We are all piecing together the steam to keep pushing. We are learning from our failures. We are beginning to rely on each other for expertise and guidance. We are beginning to cut down the forest so that we can see the trees. Here we stand, steadfast and determined.
We are proud. We are ready. We are Jackson.
Funmi "Queen" Franklin is a word lover, poet and advocate for sisterhood. She has a weakness for reality shows.