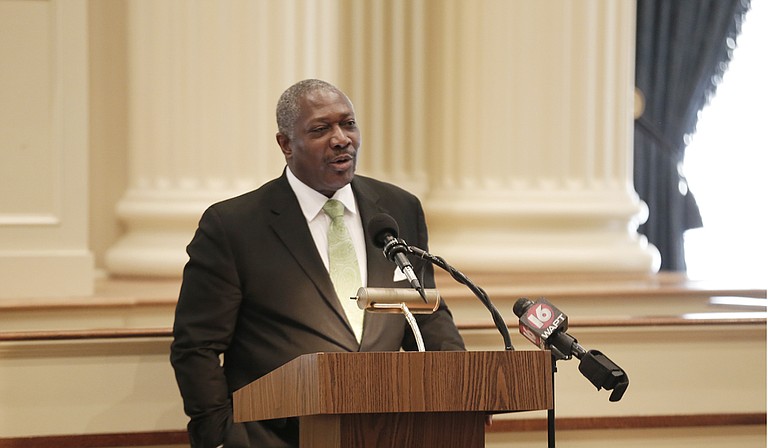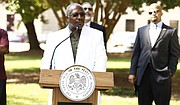 The first salvo in what is likely to become one of the year's biggest legislative battles was fired Jan. 26.
State Sen. John Horhn, D-Jackson, filed a bill asking state lawmakers to take an up or down vote to keep or change the Mississippi state flag, the last to bear a symbol of the Confederacy.
Horhn told the Jackson Free Press that the bill would also establish a commission to design a replacement flag, which will be unveiled in time for the state's bicentennial in December 2017. The bicentennial celebration will also include the ribbon cutting on a Mississippi civil-rights and history museum.
The use of Confederate symbols has long been a source of division in Mississippi and throughout the South, but the debate received renewed attention after the murders of nine members of a historic African American church in Charleston, S.C. in June 2015.
Dylann Storm Roof, who is white, was charged for the murders. After his arrest, photographs of Roof waving a Rebel flag surfaced and sparked a movement to remove the flag from near the South Carolina statehouse.
That successful effort spurred activists in Mississippi to again demand the state flag be changed. In 2001, Mississippi voters opted to keep the flag in a statewide referendum. Since, several cities and universities, (including the University of Mississippi and its medical center in Jackson and the University of Southern Mississippi) have taken action to remove the state flag from municipal and campus buildings.
A new ballot initiative is also under way to remove Confederate references from the state flag. Gov. Phil Bryant and Lt. Gov. Tate Reeves have said if the flag is to change, it should be left up to another popular vote. Speaker Philip Gunn, R-Clinton, has said he supports changing the state flag.
Horhn said he is looking for a sponsor to introduce a companion bill in the House.
Read the JFP's stories about slavery, secession and the Civil War in Mississippi, including links to primary documents.