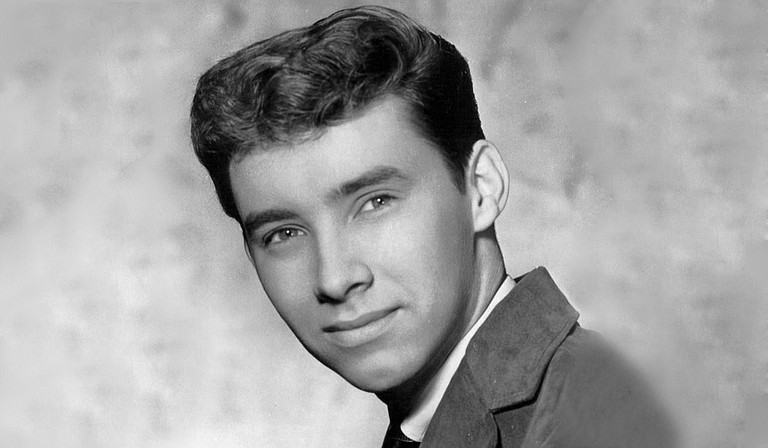 Rock-and-roll vocalist Gary Wayne Schelton, who rose to fame in the '60s under the stage name Troy Shondell, died Thursday, Jan. 7, at a nursing facility in Picayune, Miss., from complications related to Alzheimer's and Parkinson's diseases. He was 76.
Shondell is best known for his 1961 hit song, "This Time (We're Really Breaking Up)," which was on the Billboard Top 100 chart for four months the year it was released and also made the singles chart in the United Kingdom. The record sold 10,000 copies in the first week and climbed to three million copies within a year.
Shondell was born in 1939 in Fort Wayne, Ind. He learned how to play the trumpet from his father when he was 4 years old, and at age 8, Shondell learned to play the piano. The band Little Anthony & the Imperials picked up Shondell's first song at age 14.
Mercury Records released his first single, "My Hero," in 1958 under the name Gary Shelton. A year later, he followed that with the song "Kissin' at the Drive-In," which drive-in theaters around the country began playing between screenings.
Chicago's Brass Rail nightclub brought Shondell in for its first rock-and-roll gig in 1959. That same year, Mark Records released "The Trance" and "Goodbye Little Darlin'," which sold well in the Midwest but never made it into the Top 40 of the national Billboard record chart. Shondell temporarily put his career on hold to help with the family business after his father died of a heart attack in 1960. The singer cited his father as a major influence in his life and wrote a song about him called "Still Loving You," which became a country-music hit.
When he returned to the stage in 1961, he adopted the stage name Troy Shondell, partly because of the popularity of actor Troy Donahue. In April 1961, he recorded "This Time," a song that Chips Moman wrote and Thomas Wayne first recorded. The record was released during the last week in June on the Gaye Record Productions label, and the small Los Angeles-based Goldcrest Records then picked it up, selling 10,000 copies during the first week.
"Tears From An Angel" was his next recording, released in March 1962. Afterward, Shondell left the music industry until 1968 when he became a songwriter for Acuff-Rose Music in Nashville, Tenn., and the first recording artist for TRX Records, a branch of Hickory Records. In October 1969, Shondell became assistant regional director for the American Society of Composers, Authors and Publisher's southern regional office in Nashville.
Shondell still performed on occasion in the early 2000s, including as a member of the supergroup Masters of Rock 'n' Roll, which included Jimmy Clanton, Ronnie Dove and Ray Peterson. For one of Shondell 's most recent appearances, he traveled to Collins, Miss., to deliver a musical tribute at the funeral of his colleague Dale Houston of the musical duo Dale & Grace on Oct. 2, 2007.