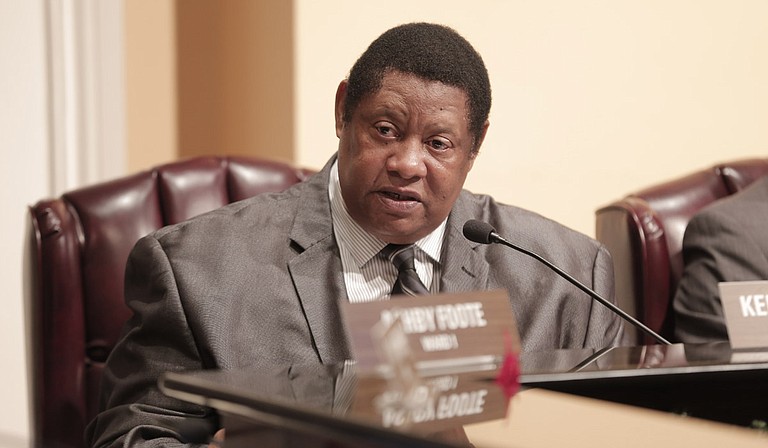 Wednesday, January 20, 2016
Kenny Stokes is taking aim at his detractors.
Stokes, who represents Ward 3 on the Jackson City Council, wants the U.S. Justice Department to investigate signs that showed up at a gun show at the Trademart over the weekend.
WLBT reported receiving photos from a viewer taken of two signs. One of the signs states, "If you voted for Kenneth Stokes or Barack Obama, you're too stupid to own a gun. Please find another dealer." Another sign states,"We don't sell guns to terrorists or Democrats! It's too hard to tell the difference!"

Later, WAPT identified the owner of the sign as Tim Wolverton, with a downtown gun store who said the sign was a response to comments Stokes made in late December about suburban cops leading high-speed police chases into Jackson city limits. Stokes said that throwing bricks and bottles at the police cars would curb the practice, which he argues threatens public safety and is disrespectful to the capital city.
"We are pro law enforcement, pro-military, and it's a shame for a city councilman to not appreciate the law enforcement," Wolverton told the WAPT's Scott Simmons.
In a letter to U.S. Attorney General Loretta Lynch, Stokes said the signs threaten to deny citizens' 2nd Amendment rights based on their political affiliations.
Madison County Sheriff Randy Tucker filed a complaint against Stokes with the Mississippi AG's office for what he said was inciting violence against peace officers.