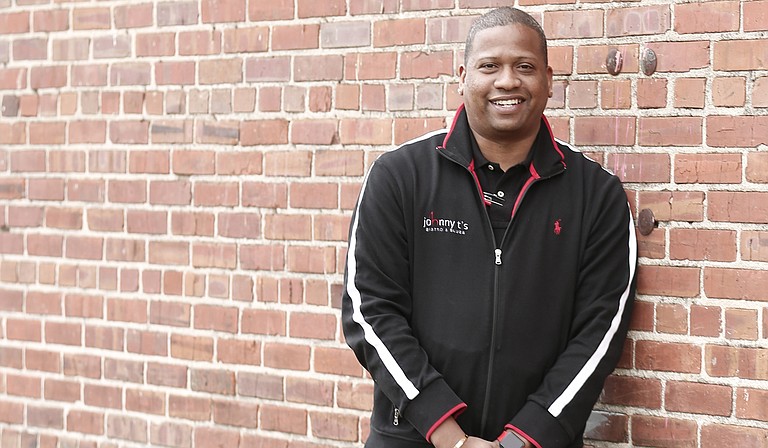 Wednesday, January 20, 2016
John Tierre, an Omaha, Neb., native and owner of Farish Street restaurant Johnny T's Bistro & Bar, knew that, even as a child, he wanted to be an entrepreneur. "My grandfather owned a lot of small businesses," Tierre says. "(He) owned some bars, a couple clubs, so I've always had it in my mind. I didn't know the route that I was going to take, but it was a vehicle to get me where I am now."
Tierre moved to Jackson in 1995 to attend Jackson State University on a scholarship, majoring in business administration. After graduating with a bachelor's degree in 1999, he began his first business venture: a T-shirt printing company.
"Initially, I owned a clothing company called Block Wear, which was really popular," Tierre says. "It was an urban-oriented, affordable, quality, fashionable clothing line (that primarily included) tops, T-shirts, sweatshirts and things of that nature."
From Block Wear, Tierre became interested in a variety of businesses, beginning with a foray into the entertainment industry. "I started looking at artists, rapper, R&B singers and doing a lot of club promotions," he says.
He next opened a barbershop, Kut Factory, and a beauty shop, Red Room Hair Studio, both in Ellis Plaza, before becoming interested in the culinary-arts industry. His first restaurant was Norma Ruth's, also in Ellis Plaza. Last year, he opened Johnny T's Bistro & Bar. The restaurant is named for both its owner and a mysterious blues musician.
"My grandfather called me Johnny T," Tierre says. "But from a marketing standpoint, we developed a character called Johnny T, who was the legendary blues player from the crossroads of the south."
Tierre says Johnny T would show up to play in the Chitlin' Circuit in a brand new Cadillac. While performing, he would raise the energy of the area like never before but, by the next morning, he would be gone. In his place, there would be left a guitar signed "Johnny T."
Though he developed a story for the restaurant, Tierre did his best to hold on to the history of the building it's in.
"It was The Crystal Palace back in the forties, and such legends as Sammy Davis Jr., Red Fox, Cab Calloway and Lena Horne all played in this very building," he says. "Given the opportunity to package that history and shape it and present it to the world, I was excited."
Blues music is still at the heart of the operation, but Tierre points to a modern twist in the cuisine and the design of the building. Since his initial move to Jackson more than two decades ago, Tierre has become a serious devotee to the city. "When I travel the world," he says, "I represent Jackson. ... I live downtown. I work downtown. I'm not only investing my time and money; I'm serious about the whole movement of bringing Jackson to the forefront."