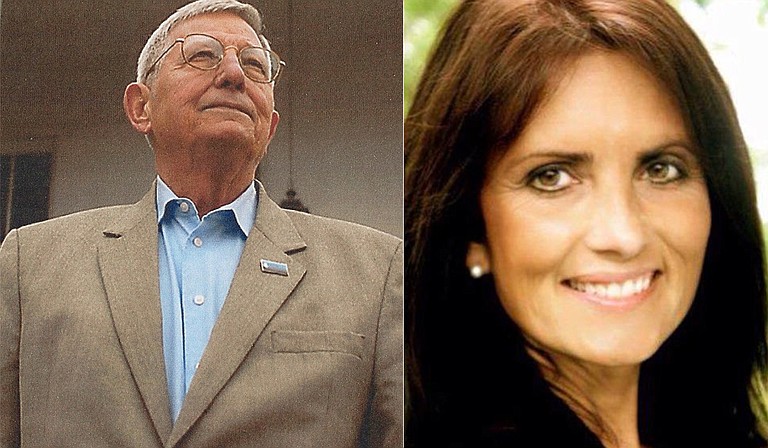 Tuesday, January 19, 2016
Former Mississippi Sen. Melanie Sojourner's historic unseating of longtime Democrat Bob Dearing in 2011 was short-lived. On Monday night, the Mississippi Senate voted to adopt the special election committee's recommendation and seat Dearing in the Senate, returning to a post he held for 32 years before Sojourner took his seat for one term in 2011.
Members of the special election committee, chaired by President Pro Tempore Terry Burton, R-Newton, unanimously voted to seat Dearing in the District 37 seat after Sojourner failed to present proof "of greater weight or more convincing" evidence of misconduct in the November election. Dearing beat Sojourner by 64 votes, but the ex-senator disputed the election, claiming misconduct at the polls.
The committee listened to 15 hours of testimony in multiple hearings, Burton said in its final meeting before presenting Senate Resolution 7 to the Senate. The committee listened to 10 witnesses for Sojourner and six from Dearing. Burton said that while he allowed witnesses to "ramble on from time to time," hearsay evidence wasn't allowed. Burton said committee members took their roles as fact-finders seriously and were not swayed by partisan priorities.
"We wanted to make sure we got it right—not one person came with an allegation of fraud," Burton told the Senate Monday night when he presented the resolution on the Senate floor.
The resolution to seat Dearing was not an easy pass through the Senate, however, largely due to Sen. Chris McDaniel, R-Ellisville, who questioned Burton for half an hour about the committee's process. "We're not stuck with this recommendation," McDaniel told the Senate, as Dearing sat in a chair to the side of the Senate floor, while Sojourner watched from the gallery.
McDaniel claimed that the committee did not use a transcript that one poll worker took notes on—and said that was just the "tip of the iceberg" in the problems with the election. Burton maintained that Sojourner's counsel failed to produce testimony that proved misconduct in how poll workers conducted themselves and kept ballots afterward. McDaniel presented his own amendment to the Senate Resolution 7, calling for a new special election for District 37. He said there were 18 violations of statutory code in the District 37 November election.
"If Senator Sojourner had won like Senator Dearing has, I would be fighting for him," McDaniel said.
His amendment failed to garner support, and the Senate voted by roll-call vote on the special election committee's resolution to seat Dearing. All but three senators voted to seat Dearing. McDaniel voted against the measure, along with Sen. Angela Burkes Hill, R-Picayune, and Sen. Michael Watson, R-Pascagoula. Dearing told the Associated Press that he expects to be sworn in Wednesday because any senator can ask for reconsideration of the vote on Senate Resolution 7 before then. By press time, no senator had called for reconsideration.
The Senate still has a Republican majority with 32 Republicans and 20 Democrats (including Dearing). With the election dispute settled, the Senate will likely begin forming committees soon.
Email legislative reporter Arielle Dreher at [email protected].