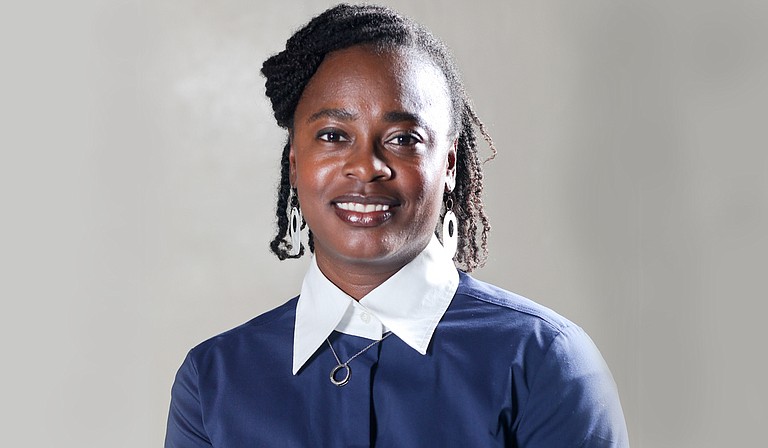 Wednesday, January 13, 2016
Camille Ross no longer keeps pace when a driver zips by her on the highway. "I try to keep my competitive side contained more now," Ross, who is a first-year head coach of the women's cross-country and track-and-field programs at Jackson State University, says. "When I was younger, I showed very little love to competitors."
She took her Jackson State head coaching position in October 2015, arriving from Mississippi College, where she served four years as an assistant coach. In her time there, the 37-year-old has worked to instill her lifelong passion for finishing first into the student-athletes.
Ross' childhood was imbued with track influences. Her father, Steven, competed in biathlons and made sure the family's living room television aired every major track-and-field event. Watching greats such as Leroy Burell, Jackie Joyner-Kersee and Florence Griffith-Joyner win medals and set records got Ross hooked on the sport.
When coaching long jumpers, Ross has them imagine alligators in a sand pit below, incentivizing their legs to stay up for as long as possible. It is a technique she picked up from her own coaches at the University of Wisconsin-Whitewater, where Ross excelled as a sprinter and long jumper from 1996 to 2000, finishing with numerous Wisconsin Intercollegiate Athletic Conference records in the 55-, 100-, and 200-meter outdoor and indoor sprints and the long jump. She still remembers all her biggest races and best times, including the 100 meters she ran in 11.82 seconds at the Conference Championship preliminaries.
Ross graduated from Whitewater with a bachelor's degree in graphic design with a minor in coaching in 2002 and was elected into the school's Sports Hall of Fame in 2015.
She served as a graduate assistant at the University of Central Michigan, then took an assistant coaching position at Dartmouth College for three years. Following Dartmouth, Ross coached at Rensselaer Polytechnic Institute in Troy, N.Y., before moving to the metro in 2011 to coach at Mississippi College.
Now, in her first year at JSU, the cross-country team jumped from ninth place in 2014 to sixth place this year in the 10-team Southwestern Athletic Conference. Ross' focus is now on the winter track season beginning in January, as the Tigers look to solidify their place in the top half of the conference.
Ross finds individual time with her athletes to discuss what hinders their goals and what steps can be taken to overcome them. She tells them to be more positive and not to expect results right away. "When they continue to do the right things, like maintain speed through the line, I let them know, 'I see you,'" Ross says.
For Ross the coach, unlike Ross the runner, winning is not everything. What matters most is working hard to achieve victory.