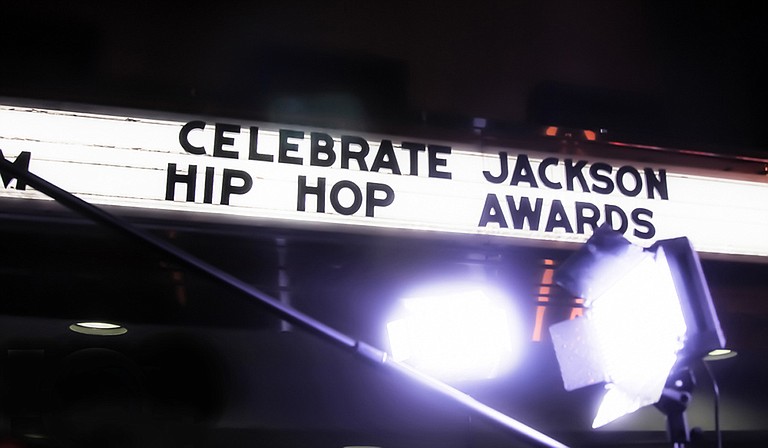 Wednesday, January 13, 2016
When Jackson native Shanel Jones wanted to form an event focusing on the hip-hop artists of her hometown, she reached out to Lee Vance III, co-owner of Houston's Bar and Grill, and Jaborri Thomas, both of whom she'd previously worked with on community projects. After almost two years of planning, the trio held the first Jackson Hip-Hop Awards at the Alamo Theatre on Farish Street in 2015.
"It was more than a success, and the feedback was wonderful," she says.
"We didn't plan on just doing this one time. Things are bigger and better this second year go-round."
For Jones, a marketing consultant and founder of JXNHipHopScene.com, the award show, which is Sunday, Jan. 17, at Thalia Mara Hall this year, is about celebrating and rewarding the talent that is already in Mississippi.
"In order for our artists to know and appreciate who they are to the city, the city must let them know," she says. "This award show does just that. It says, 'We support and appreciate your art.'"
With major sponsors such as Jack Daniels, 97.7 FM and SMD Exclusive, Jones says they're expecting an even greater turnout than their initial outing. Houston's Bar and Grill co-owner Teezy Thomas, Ufancii Beauty Bar founder Inez Doe, rapper Tricky LT45 and comedian Merc B serve as the evening's hosts. The awards show will also feature a red-carpet event with giveaways and pre-show stage with performances from artists such as Crystal Springs-based rapper Yung T.
Jones says attendees can expect to see a star-studded cast from the hip-hop community on the red carpet, including blogger Marquisha Trice of The Juicy Expressions, comedians Rita B. and Mike Townsend, and the official photographer for the evening, Chuckway Washington.
Washington began his photography business, FulloFlava Photography, shortly after graduating from Jackson State University with a bachelor's degree in communications. He served as the Jackson Hip-Hop Awards' photographer last year, and his work scored him an invite back.
"I think people appreciate the way I captured moments, and the fact that I am a native of Jackson is a plus," Washington says.
The program style will resemble the 2015 show with the exception of the voting process, which relies more on its expert panel this year. Jones says the panel features 20 musicians, producers and other voices in Mississippi hip-hop to select the winners of this year's awards in categories such as Power Player of the Year, Humanitarian of the Year and Breakout Artist of the Year.
"Last year, we left it up to the people voting from social networks, but we didn't feel that would be the most accurate option this time," Jones says. "When it comes to shows like this, it is always going to seem biased, but everybody can't win. Just wait for your time. That is the best advice I can give to those who may walk away with less than what they feel they deserve."
The second-annual Jackson Hip-Hop Awards is Sunday, Jan. 17, at Thalia Mara Hall (255 E. Pascagoula St.). The pre-show and red carpet begin at 5:30 p.m., and the main show starts at 7:30 p.m. Tickets start at $25 and are available at ticketmaster.com. For sponsorship and vendor opportunities, call Jaborri Thomas at 601-212-0775 or Shanel Jones at 601-502-7832. For more information, find Jackson Hip-Hop Awards on Instagram, Facebook and Twitter.