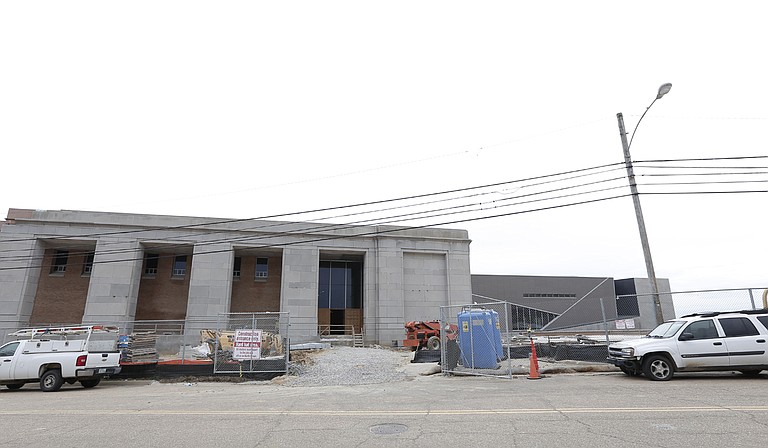 Thursday, January 7, 2016
With two years left before opening day, planners are stepping up fundraising efforts for two museums under construction in Jackson.
Today, Haley Fisackerly, president and CEO of Entergy Mississippi, announced a campaign to raise $4 million in private donations for the Museum of Mississippi History and the Mississippi Civil Rights Museum.
Speaking at the Mississippi Economic Council's Capital Day at the Jackson Marriott Thursday morning, Fisackerly noted the Legislature has provided $74 million in funding for the two museums, set to open in December 2017.
Fisackerly, one of the leaders of the 2 Mississippi Museums fundraising steering committee, announced the project's public phase, as the project still needs some private donations to continue operations. The total cost for both museum buildings is $70 million. An additional $20 million is needed for artifacts, exhibits and educational venues.
"Traveling exhibits engage and enlighten Mississippi students and connect to the K-12 curriculum," Fisackerly and his steering committee co-chair Rueben Anderson, wrote in a letter to prospective donors.
After several legislative attempts in the early 2000s to establish a civil-rights museum stalled, the Legislature approved a bill in 2007 to develop the museum. Early controversies were over whether the building should be in Jackson or the Mississippi Delta, the site of many notable civil-rights events. In 2011, lawmakers approved the sale of $40 million in bonds for two museums—one dedicated to civil rights and another for Mississippi history—in Jackson.
Officials broke ground in October 2013 for the museum, which is scheduled to open in time for the state's bicentennial celebration.
The museums are still in need of several artifacts to complete exhibits, and the private donations would go towards funding them. Both museums will share a building.
Exterior construction was completed this past fall, and interior construction is underway. The two museums are projected to draw a large economic impact, bringing 180,000 visitors per year and $17 million annually for the Jackson area.