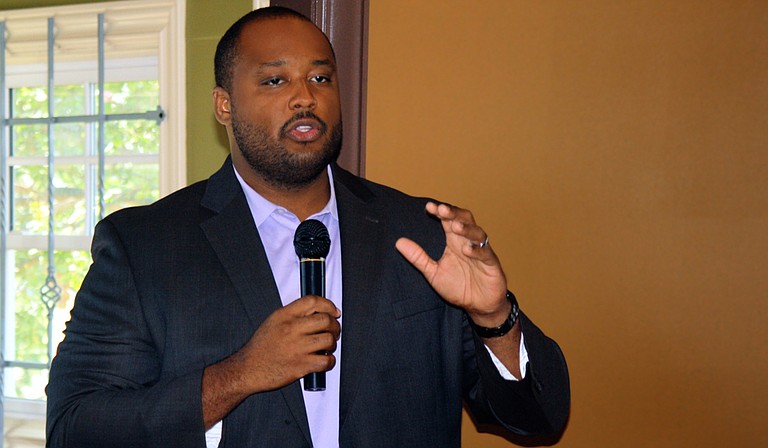 Wednesday, January 6, 2016
Budgets are often called moral documents. That means that advocates for working families will be watching spending closely to make sure Mississippi's heart, and money, is in the right place.
"We're following the state budget, which will lead us to questions around how we're going to invest (in) and support working Mississippians," said Corey Wiggins, executive director of the Hope Policy Institute, previously known as the Mississippi Economic Policy Center.
The institute points to the Joint Legislative Budget Committee's recent budget recommendation, which proposes deep cuts from the previous year's budget, $100 million in all. Public schools, which are funded through the Mississippi Adequate Education Program, will receive the same amount of money they got last year, meaning the trend of school underfunding will continue for at least another year. Prisons, mental health, human services and many other agencies would also see cuts, which leaves Wiggins wondering about the ripple effects for the people who depend on state services.
Last year, two Republican-backed income tax-cut proposals failed to pass, and the leadership has vowed to bring the issue back in the coming year.
The specter of a new round of proposed tax breaks worries Wiggins, who is concerned about having enough money left over to invest in workforce development, improving health-care and food access.
"While we want to take the opportunity to invest in workforce (development), we don't want to do it in a way that takes away from other programs for working families in the safety net," Wiggins said.
In the 2015 session, Gov. Phil Bryant, a Republican who has emphasized workforce training through his tenure as governor, pushed for legislation that would have used $50 million from the unemployment trust fund to expand workforce training at high school and community colleges.
Wiggins said his organization—an arm of Hope Credit Union that offers alternatives to high-interest payday loans—will also watch for any such consumer-installment loan bills, although Wiggins has not heard whether any such legislation is expected this year.
The Mississippi Center for Justice has similar interests and also wants to increase public-education funding, pass a housing trust-fund bill and expand Medicaid, which has been a nonstarter with Republican leaders in recent years. Housing trust funds help communities pull together resources to increase the availability of affordable housing through property acquisition, demolition, site improvement and relocation assistance for low-income families.
Beth Orlansky, advocacy director for MCJ, said the group also wants to modify a state law that she says discriminates against people with HIV.
Under state law, it is a misdemeanor to project bodily fluid onto a correctional officer, but HIV-positive people can charged with a felony.
Wiggins, the Hope Institute director, is also encouraging citizens to get involved at the capitol this year. "We're trying to engage people and communities to be more active watchers and participants of the budget process," he said.
The immigrants-rights community is also bracing for a new round of proposals to impose restrictions on immigrants. The Mississippi Immigrants Rights Alliance stated in a recent newsletter to supporters: "The 2016 Legislative Session is fast approaching and it will be a dangerous, unpredictable time for immigrant and worker rights. With Republicans holding an overwhelming majority in both sides of the Legislature, they will be almost unstoppable. On the national political stage, candidates in both parties are spreading xenophobic, discriminatory messages, which is stoking the fires here in Mississippi."
MIRA expects another attempt at following Arizona and Alabama to pass laws requiring people to show immigration papers on police officers' demands.
"We expect the anti-immigrant camp will bring a wave of Alabama-style legislation this year, and we will be ready," MIRA organizers wrote.
Comment at www.jfp.ms.