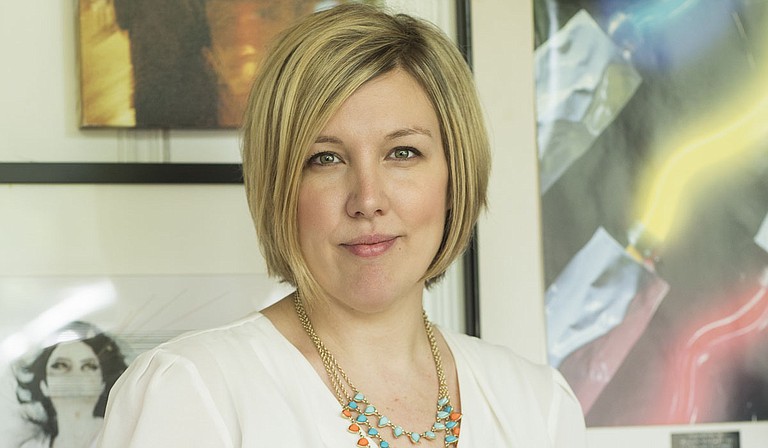 Wednesday, February 17, 2016
In the South, we're all about tradition and family. Passing on memories and values is deeply ingrained in our culture, but often, we pass along those intangibles by way of physical objects, like my grandmother's vintage mink fur I've inherited and fondly wear, or the tacky Christmas decorations my grandfather made that I hang with excitement each year, or by rituals such as the family attending a Christmas Eve service together each year.
Our Jackson community is full of shared traditions that bind us together and create a shared common identity. For instance, I think about the Mal's St. Paddy's Parade (now the Hal's St. Paddy's Parade & Festival), which over the years has come to symbolize, to me, so much of what's great about Jackson. And, appropriately enough, the parade and Hal & Mal's itself come from and are being carried on by a family—brothers Malcolm White and the late Hal White, and, now, their progeny.
I'm friends with Brandi White Lee, Hal's daughter, and her husband P.J., who are among those I'll deem the next-generation Hal & Mal's gang. I'm also hugely supportive and proud of Mississippi's strong creative economy. So in November, when I saw an event in the Millsaps Arts & Lecture Series featured a panel about the creative economy with Nell Linton Knox and Ellen Rodgers Johnson, who published a book, "Studio Jackson: Creative Culture in the Mississippi Capital" (The History Press, $23), in 2014, and also Malcolm and artists Jerrod Partridge, Elizabeth Robinson, and Tony Davenport, I was eager to attend.
During the evening's discussion, Malcolm talked some about the history of Hal & Mal's and its connection to not only music and food, but also visual artists. He mentioned that back in the day, he and Hal would invite local artists to show their work in the restaurant on a regular basis, and how the mutual support of artists and their venture was important to creating Hal & Mal's identity and sense of place in the community, as well as its revenue.
Not long after that, I learned that Hal & Mal's was reviving that tradition. A new series of events, which Lee spearheaded, dubbed Arts & Apps, highlight different musicians and artists for an evening. One particularly busy workday in November ended with my law partner concluding that a drink was in order, and it just so happened to be the night of that month's Arts & Apps. So off we went, with family joining us once we got there.
Walking into the restaurant, I found local artist Ellen Langford set up at her easel, painting the band for that night, The Hustlers, and selling works on paper. It quickly became clear that this art-and-music event tradition is rooted in the Hal & Mal's ethos of bringing together art and music in a friendly and family-oriented atmosphere. Kids were welcome, the music was low-key enough to be able to facilitate conversation, and people circulated from table to table, visiting old friends, making new ones and enjoying dinner. And since the event ended early, it was a good weeknight-friendly outing for those with work or school the next day. In short, it was a great time. I'm so glad to be a part of a community where traditions like that can be born and nurtured and celebrated.
The December edition was Dec.16 and was a special holiday fete with double the artists and music. During happy hour, which was from 5 p.m. to 7 p.m., artists Rebecca Wilkinson and Teresa Haygood were paired with music from Mark Roemer and Jamie Weems, and Mallory Palmertree from Electric Dagger also showcased her work with music from Joe McCullough. The March 12 event is the first one of 2016. It is from 7 p.m. to 9 :30 p.m., and features Ginger Williams-Cook as the artist. At press time, the music for the night had not been chosen.
Kudos to Hal & Mal's for continuing traditions of art and family. Go check it out. Attending Arts & Apps may become a tradition of your own. For more information, visit halandmals.com.