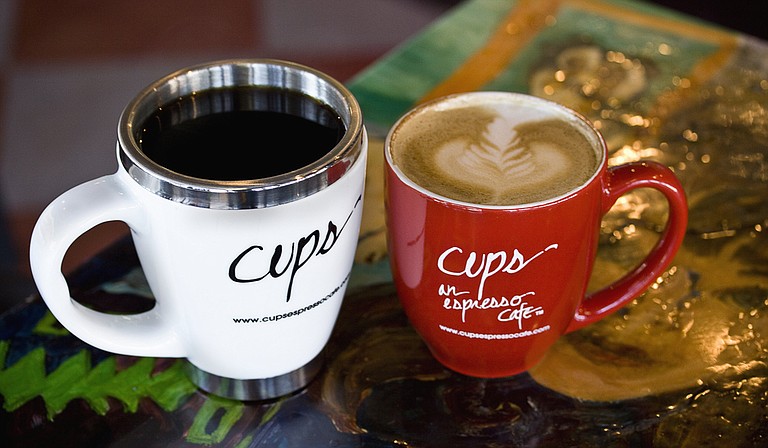 Wednesday, August 3, 2016
Studying in the library can get boring and tedious, so throughout the year you might need to change your study scene. Coffee shops are the perfect place to review your notes and research for upcoming projects. Here are a select few of coffee shops around Jackson.
Cups Espresso Cafe (multiple locations)
Cups is one of the best places to study in the Jackson area. It has free Wi-Fi and comfortable seating. Coffee wise, the shops offer a variety of espresso specialties such as the Blondie. The Fondren location even has nitrogen-infused cold-brew coffee.
Sneaky Beans (2914 N. State St., 601-487-6349)
Sneaky Beans has a wide variety of coffee specialties, teas and baked goods. The shop is study-friendly because it has separate quiet rooms to study in peace. One good drink to get is the marble mocha, which is a latte with white and dark chocolate. It's a good pick-me-up after you have had a long day of class.
Deep South Pops (1800 N. State St., 601-398-2174)
The shop serves fresh coffees, espresso drinks, ice pops and gelatos. The cafe has Wi-Fi and is a great place for large groups to come and study.
M7 Coffee House (111 N. Wheatley St., Ridgeland, 601-790-7971)
M7 has coffee, lattes, baked treats, small snacks and more. If you go there, try the Spanish latte, which is espresso, steamed milk and sweetened condensed milk, with chocolate-chip cookies. This is not only a great place to get some work done but also to just hang out.
Fusion Coffeehouse (1111 Highland Colony Parkway, Suite A, Ridgeland, 601-856-6001)
Fusion has a small menu of coffee selections, smoothies, Italian ice cream and breakfast sandwiches. This cafe not only has free Wi-Fi, but it also has public computers available for those who purchase something. The shops' Highlander drink, which has white chocolate, toasted marshmallow and cinammon, is sweet and energizing. The coffee shop also has lunch items such as paninis.
Best College Student Hangout; Best Place to Get Coffee: Cups Espresso Cafe Multiple locations; cupsespressocafe.com
Best College Student Hangout Finalists: Deep South Pops (1800 N. State St., 601-398-2174, deepsouthpops.com) / Fenian's Pub (901 E. Fortification St., 601-948-0055, fenianspub.com) / Fondren Public (2765 Old Canton Road, 769-216-2589) / Sneaky Beans (2914 N. State St., 601-487-6349)
Place to Get Coffee Finalists: Deep South Pops (1800 N. State St., 601-398-2174) / Fusion Coffeehouse (1111 Highland Colony Parkway, Ridgeland, 601-856-6001) / Mocha Mugs (multiple locations, mochamugs.com) / Sneaky Beans (2914 N. State St., 601-487-6349)