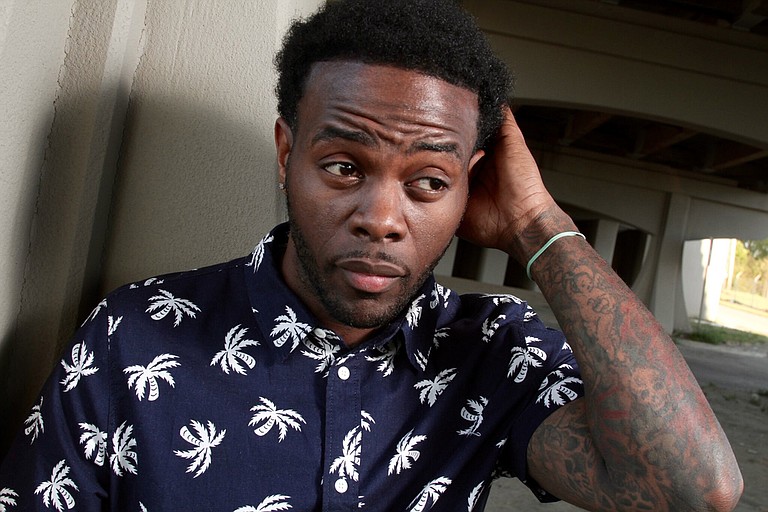 Wednesday, April 27, 2016
It's only been a few months since Jackson hip-hop artist Coke Bumaye released his mixtape, "If You Love Me Let Me Know," at the end of 2015, but fans didn't have to wait long for more new music. Bumaye returned March 23 with a streamlined special edition featuring 11 new songs and seven revamped tracks, giving fans a deeper gaze into the heart of the rapper.
"This album has a track for everybody," Bumaye says. "If you're in love, if you hate a person, wherever you are, you understand where I'm coming from on this album."
Growing up in south Jackson, Bumaye always had a fascination with hip-hop, and about seven years ago, he began using music as a channel to express himself and push through whatever plight he was enduring at the time. He wanted to create music that would be reflective of his life and ideal for his generation.
"I was just chilling with my homeboys, and we just knew we needed to create relatable music," he says. "We started going to the studio and just kicking the tracks out."
Bumaye says he contemplated leaving the state after seeing that his music wasn't taking hold in the way he had hoped, which he attributes, in part, to the fact that Mississippians rarely see artists launch from and grow beyond the local music scene.
"People aren't used to seeing people make it out of here, and sometimes, they don't show you the love that you need to fuel your dreams," Bumaye says. "In places like Atlanta or these other big cities, they're so used to seeing people go to the next level, and they get behind you from the door, but here, you've never seen people go to the next level like that."
That struggle is the source for many of the expressive songs found on "If You Love Me Let Me Know: Special Edition." Bumaye highlights a wide array of topics, from his feelings about relationships on the track "Uneven Exchange" to the battle to succeed in music on "Pain." The collective efforts of the album's main producers, Hollywood Luck and D. Banks, allowed for a broader-reaching production style, Bumaye says, and the album also features many well-known Mississippi artists, including Tito Lopez, David Banner and Big K.R.I.T. Rather than focusing on the rappers that preceded him, though, Bumaye says he draws his musical inspiration from the ordinary people that he encounters in daily life.
"I take my life experiences and put them in the music," he says.
"Those experiences change day to day, and that's how I create my sound. ... I look up to people I know, just from being around them, more so than other artists. I feel their stories need to be told, and I try to make it my point to tell them."
Although Bumaye says his lyrics have progressed over the years, the subject matter has not changed much since his first solo project, "Translation," in 2010. He says his music is based in universal truths, no matter what listeners are going through or what part of the world they are hearing the album in.
"We all speak the same language, and that's what makes music so beautiful," Bumaye says. "(With) politics and religion, the barriers that they can't break, music can because it's a universal language. Love and pain are felt the same everywhere, and when you speak that, it's hard for the people not to relate when it comes from that place."
Coke Bumaye performs for the "If You Love Me Let Me Know: Special Edition" release concert at 8 p.m., Saturday, April 30, at Big Sleepy's (208 W. Capitol St.). Admission is $15 at the door or $10 in advance at tandum.com/bigsleepys/cokebumaye. For more information, visit cokebumaye.bandcamp.com.