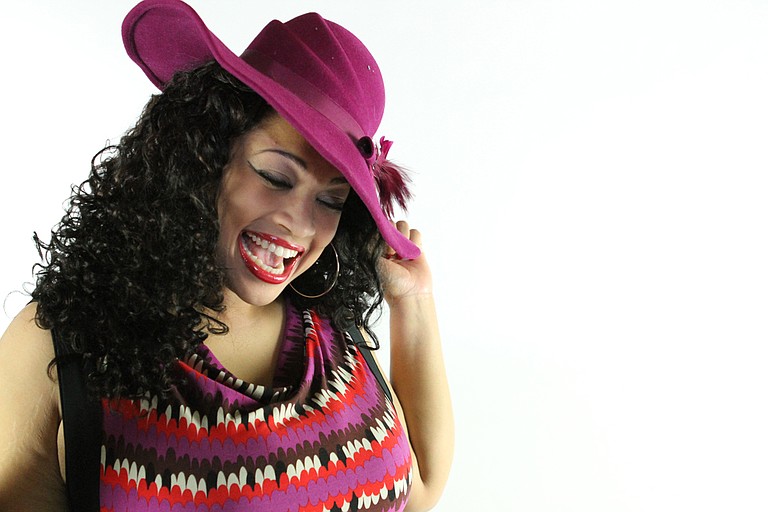 Wednesday, April 13, 2016
For many fans of Jackson soul, blues and R&B, a follow-up to jj Thames' emotionally charged first record, "Tell You What I Know," which hit stores in January 2014, has been a long time coming. On Saturday, April 16, the blues and soul singer will perform at F. Jones' Corner for the release her sophomore album, "Raw Sugar," which tackles the age-old topics of love, loss and where the two meet.
Thames received her break in 2013 after a performance at Hal & Mal's led to her signing with blues artist Grady Champion's DeChamp Records. In the following year, the artist released her debut full-length, which reflected on her struggle to get into the music industry. The album peaked at No. 3 on Billboard's blues album chart.
"We had a lot of critical acclaim for that first record," Thames says. "It was featured on many different outlets and kind of set everything into place."
Blues legend Dorothy Moore has referred to the Detroit-born artist as "the future of blues music," but Thames' songs also incorporate a multitude of sounds, including funk, soul and even bluegrass. Thames decided to put these elements at the forefront of "Raw Sugar," which she is releasing through DeChamp Records and Malaco Records, with songs like the opening track, "Oh Lord," which features 2016 International Blues Competition duo winners Ben Hunter and Joe Seamons.
"This new record is blues, R&B and soul," she says. "It's just everything mixed together."
"Raw Sugar" is a documentation of the ups and downs of relationships she has experienced during her music career. With the help of producer Eddie Cotton Jr., Thames wrote and co-produced the 13-song album, which details her personal fight—dealing with finding love, losing it and everything in between—as she went through a divorce.
Thames says she experienced great healing while writing this record, both spiritually and musically, and the tone of the record is reflective of that.
"From meeting the individual to telling what things went wrong, I'm definitely telling a story on this album," Thames says. "... Some songs just kind of hit me, and I sat down and wrote them all. A lot of my songs are just me writing them while I'm dealing with it at that time. I was able to put all of my thoughts on this record."
Thames chose the title "Raw Sugar" after her song of the same name, which she says acknowledges the raw emotions that come from being open and honest during a time of vulnerability (being in love) and making hard decisions to either continue hurting or heal in order that you can move on.
"The entire theme of the record is deciding if I want to try falling in love again, "she says. "It's dealing with going through everything and figuring it out."
Love wasn't the only thing that Thames has figured out on "Raw Sugar," either. She says that she has solidified her sound since "Tell You What I Know" and brought that knowledge into "Raw Sugar," which says is her "coming-of-age album." She also noted the importance of aligning herself with mentors, such as the late Patrice Moncell, Andy Hardwick, eZra Brown and the Mo Money Band.
"Find people who have already done what you're trying to do because their wisdom is invaluable," Thames says. "I had several mentors who were very instrumental in helping me finding my voice and just finding my musical identity in general. You need those people to help you sow those seeds into your life because they do grow and help you develop as an artist."
jj Thames performs for the "Raw Sugar" album release party at 7:30 p.m., Saturday, April 16, outside F. Jones' Corner (303 N. Farish St., 601-983-1148). Calligraphy, Tawanna Shaunte and AJC & the Envelope Pushers also perform. Rita B is the host. An after-party follows from midnight to 4 a.m., featuring music from Honeyboy Carencro and the New Orleans Trauma Unit. Admission is $25 and includes a copy of the album. For more information, find jj Thames on Facebook.