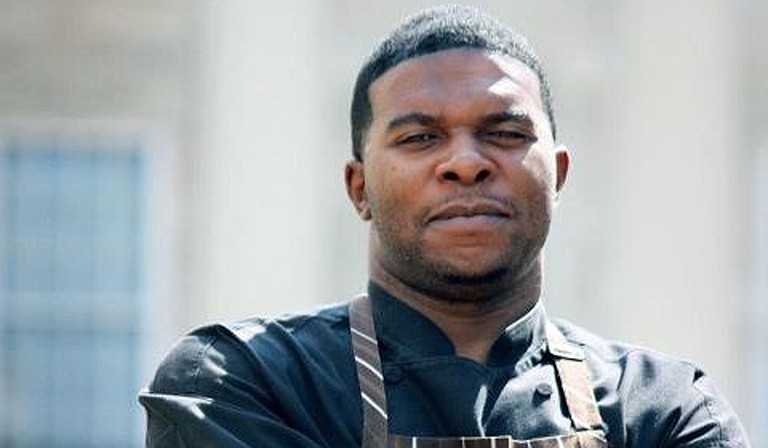 JACKSON — Carlyn Hicks of the group Jackson Foodies, Chef Nick Wallace of the Mississippi Museum of Art, Mangia Bene co-owner Jeff Good and other Jackson locals are teaming up to organize a special event at Stewpot Community Services this fall. Dining with Dignity, which will take place Nov. 20, will provide a five-star dining experience for people that homelessness has affected.
"The Jackson Foodies wanted to be able to combine our love of food with fellowship and service in a special event to commemorate our group's one-year anniversary and our relationship with Jackson restaurant owners," Hicks told the Jackson Free Press.
Jackson Foodies plans to host anywhere between 150 to 200 people at Stewpot. Nick Wallace will prepare the food for the event, and Jeff Good will provide the wait staff. To raise money for the event, Jackson Foodies has launched a GoFundMe campaign titled Feed JXN with the aim of raising $5,000 for the dinner, in addition to hair-cutting and styling and wardrobe services that other Jackson businesses will provide.
The Feed JXN GoFundMe page is at gofundme.com/feedjxn. Businesses and individuals who would like to give an in-kind donation for Dining with Dignity can email [email protected]. For more information, follow Jackson Foodies on Facebook.
Ribbon Cutting for Madison Campbell's
Mitchell Moore, owner of Campbell's Bakery (3013 N. State St.), held a ribbon-cutting ceremony for the second location of his shop (123 Jones St., Madison) on Thursday, March 31. The new location has been in business for about two months.
Moore manages both locations, traveling between them every day and alternating whether he visits each one in the morning or the evening. Moore prepares all of the baked goods for the shops at the Fondren location and delivers fresh products to the Madison location twice a day.
The Madison Campbell's offers most of the same items as the Fondren Campbell's, but with a few special additions such as a larger breakfast menu, a variety of espresso drinks and a frozen blended-coffee creation called Cafe Freddo, which is available in six different flavors. The Madison location also provides a special cinnamon roll smorgasbord every Saturday, featuring classic and orange-flavored cinnamon rolls and bacon and pecan sticky buns. The new location also opens an hour earlier on Saturdays at 9 a.m.
"All I really want to say is, it's been amazing out here, and I want to invite everyone in Madison to come in and see us," Moore told the Jackson Free Press.
For more information, call the Fondren Campbell's Bakery at 601-362-4628 or the Madison location at 769-300-2790.
All Hancock Fabrics Locations Set to Close
The remaining 185 stores of Tupelo-founded Hancock Fabrics will soon close. The store filed for Chapter 11 bankruptcy in February 2016. Prior to that, Hancock had employed about 4,500 people at its stores. The three Mississippi Hancock Fabrics locations are in Hattiesburg, Ridgeland and Pearl.
The U.S. Bankruptcy Court in Delaware approved the sale of all Hancock Fabrics stores to Great American Group, which offered $65 million for the company's assets.
The store's closing sales will include discounted prices on merchandise as well as furniture, fixtures and equipment.
Business Spotlight: M7 Coffee House
Bridget and Bobby Moorehead, the owners of M7 Coffee House (111 N. Wheatley St., Ridgeland), opened their business Nov. 16 last year inside the former Ro'Chez building. The coffee shop's name refers to the Mooreheads and their five children, who all run the shop together.
Bobby Moorehead, a real-estate lawyer in Ridgeland whose practice is just up the street from the shop, also runs a meeting house for local nonprofit groups called Red House Community Meeting Place, which is located next door to M7.
The Mooreheads' shop uses all local ingredients for its coffee and other beverages, including beans from local roaster BeanFruit Coffee. The Mooreheads also make their own syrups and sauces for lattes and make their own pastries, chicken salad and sandwiches. The shop also hosts live music and poetry readings on weekends.
M7 Coffee House is open Monday through Thursday from 6:30 a.m. to 9 p.m., Friday from 6:30 a.m. to 10 p.m., Saturday from 8 a.m. to 10 p.m., and Sunday from 10 a.m. to 7 p.m. For more information, call 601-790-7971.
Send business tips to [email protected] Read more local business coverage at jfp.ms/business.