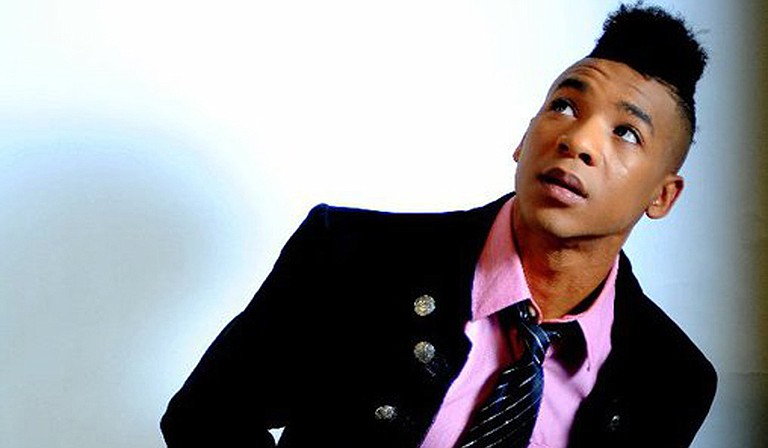 Wednesday, September 16, 2015
Shermel Carthan describes himself as a modern-day Renaissance man. He has singing, dancing, modeling, rapping, acting and more in his repertoire.
Lately, he has been working to bring a Renaissance to his home state of Mississippi, partnering with Ron Chane of Studio Chane to open pop-up shops during Fondren's First Thursday to sell clothes from his own clothing line, Raphael Adonis, which Carthan opened in February this year.
Carthan, 27, was born and grew up in the town of Tchula, Miss. He is the youngest of the five children of Shirley and Eddie Carthan. Both of his parents pastor at Good Samaritan Ecumenical Church across the street from their Tchula home, and Shermel's father is well known as former mayor of Tchula and the current Holmes County Supervisor.
In 2004, Shermel moved to Interlochen, Mich., to study theater at the Interlochen Arts Academy at age 16. In the summers of 2004 and 2005, when school was out, he interned for Good Morning Mississippi WABG Channel 6. While covering a story about the state commemorating Highway 14 in honor of Emmett Till, he had a life-changing encounter when he met Keith Beauchamp, director and producer of "The Untold Story of Emmett Louis Till," who was at the commemoration. Through Beauchamp, who researched relatives of Till as part of his film project, Shermel discovered that his family is related to Till's through Till's mother, Mamie Elizabeth Till-Mobley, who was born Mamie Elizabeth Carthan.
"Finding out about that connection made me feel like I had a responsibility to bring the issues Emmett Till represents to the table," he says. "I thought about the fact that I could easily have been him, or someone like Trayvon Martin, and I saw how a lot of things still haven't changed."
In 2006, Shermel received a full scholarship to attend the California Institute of the Arts. He graduated in the spring of 2010 with a bachelor's of fine arts degree in theatre arts, playwriting and acting. After college, he appeared in music videos for Taylor Swift, Neyo, Timbaland, Mariah Carey and more, and became a starring male model for Finish Line's spring 2013 catalog and national promotional campaign. In the fall of 2013, he began a guest artist residency as a soloist and ballerino with Ballet Mississippi, debuting as the Rat King in "The Nutcracker." He opened a production of "Swan Lake" with a solo in the spring of 2014.
"Performing ballet, Raphael Adonis, singing, writing a book, this is all something I once would have never thought I could dream of," Shermel, also known as Shermelxoxo, says. "To think it all came so far. Through it all, I'm still looking to the future in feature films. It's the breakthrough I've been waiting for my whole life. I want to be part of something that means something to people."
*CORRECTION: In this story, we said Eddie Carthan is the Holmes County supervisor. Carthan isn't a supervisor. He won the Democratic primary but still has to get through the November election and won't be sworn in until Jan. 2016, when he'll be one of five supervisors. The Jackson Free Press apologizes for this error.