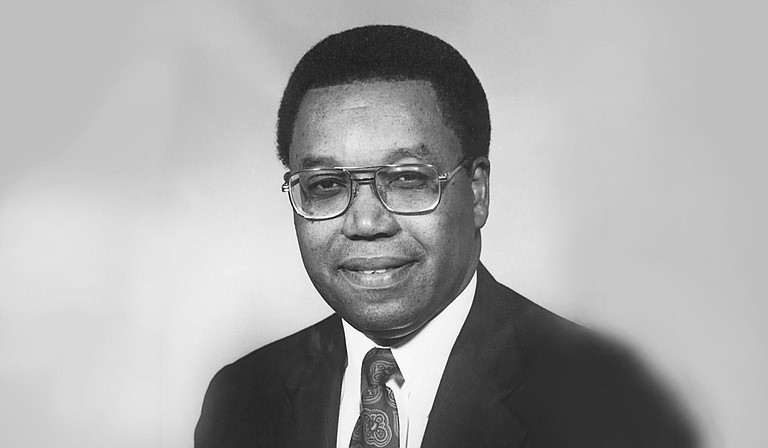 Tuesday, September 1, 2015
James A. Hefner, a former president of Jackson State University, died from complications from colon cancer Thursday, Aug. 27, in his home in Brentwood, Tenn. He was 76.
A Brevard, N.C., native, Hefner received his bachelor's degree in business administration from North Carolina Agricultural and Technical State University in 1961. He went on to earn his master's degree in economics from Atlanta University, which is now Clark Atlanta University, in 1962, and a doctorate degree in economics from the University of Colorado at Boulder in 1971. Hefner received an honorary Doctor of Letters degree from Marlboro College in 1999 and an honorary Doctor of Civil Law degree from The University of the South in 2005.
Hefner was Jackson State's seventh president, serving from 1984 to 1991. One of his major achievements at JSU was launching a five-year $10 million capital campaign for the university, which ultimately generated $11.2 million in revenue a year ahead of schedule. Hefner also enhanced the university's scholarship program and worked with the Ford Foundation to establish a community-development corporation to improve blighted areas around campus. He also started the university's Center for Professional Development and Center of Technology Transfer, and expanded existing programs in the Division of Continuing Education and the Universities Center.
After leaving JSU, Hefner served as the president of Tennessee State University from 1991 to 2005. During his tenure there, Hefner oversaw a $112-million capital improvement plan, secured as part of an effort to end race-based disparity in higher-education spending in Tennessee. Hefner also organized the construction of several new buildings, including a campus center, an administration building and a performing arts center. Over the course of his academic career, Hefner served as provost of Tuskegee University and interim provost and vice president of academic affairs at Clark Atlanta University.
Hefner received a number of honors and awards during his career, including a life membership in Phi Kappa Phi Honor Society; the National Association for Equal Opportunity in Higher Education Award in Research; National Association for Equal Opportunity President's Award; and Omega Psi Phi Man of the Year. He was the first college president invited to be a fellow in the W.E.B. Du Bois Institute at Harvard University. Hefner also co-authored and edited a book titled "Public Policy for the Black Community: Strategies and Perspectives" (Alfred Publishing Co., 1976).
"On behalf of all of us at Jackson State University, I extend our heartfelt sympathy to the family of Dr. Hefner," JSU President Carolyn W. Meyers said in a statement. "We owe a debt of gratitude to his legacy and for his love of our great institution. His decades of service in higher education at institutions throughout this nation are a testament to his desire to ensure a quality education for everyone. We pay homage to a president who had a lasting impact on academia and Jackson State University."
A memorial service for Hefner is scheduled for 6:30 p.m., Wednesday, Sept. 2, in the Poag Auditorium at Tennessee State University (3500 John A. Merritt Blvd., Nashville). His funeral services will be at 1 p.m., Thursday, Sept. 3, at Christ Church Cathedral (900 Broadway Ave., Nashville).
Hefner's wife, Edwina Hefner of Thomson, Ga., his three sons, Christopher, Jonathan, and David, three daughters-in-law and several grandchildren survive him.