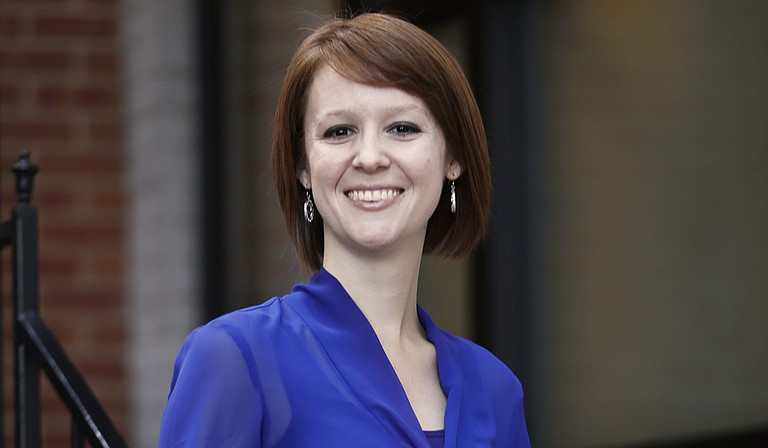 Wednesday, October 14, 2015
Before travelling to Jackson earlier this year, Amulet Strange had never stepped foot in Mississippi, and yet she had been preparing most of her life for a job here.
Strange spent her childhood in Dallas, where she picked up the instrument that eventually became her career: flute. At the time, she didn't have the same attachment to it that she does now. "In fifth grade, I knew I wanted to be in band and didn't really care what instrument it was," she says. "I just wanted to be in band, just like any other dorky Texas kid."
By the time she entered Booker T. Washington High School for the Performing and Visual Arts in Dallas, Strange developed a passion for the flute. She found something she enjoyed and could do well, and she wanted to run with that, she says. For her junior and senior years, she decided to further her music education at the Interlochen Arts Academy in Interlochen, Mich.
After graduating from the academy in 2008, Strange enrolled at the San Francisco Conservatory of Music and studied under flautist Timothy Day, earning her bachelor's degree in flute in 2012. Then, she moved to Houston, where she attended Rice University's Shepherd School of Music, graduating with a master's degree in the instrument in 2014.
Whereas many of her colleagues chose to follow up with doctoral programs, Strange was ready to put her training to use.
After seeing an audition listing to become the Mississippi Symphony Orchestra's principal flautist in May, Strange made the seven-hour drive to Jackson in hopes of winning it. About 30 musicians vied for the slot over the course of the audition, which involved two "blind" rounds where the flautists performed excerpts from required orchestra solos behind screens, testing skills such as sight-reading. The few that made it to the final non-screened round performed alongside the MSO's woodwind quintet. By that night, she had the job.
"It's terrifying but also kind of exciting," Strange says. "I felt like I had prepared well, I was having a good day, and that all falls into place—not only just having good preparation, already knowing the music."
Before settling in Jackson in September, Strange, 25, had a whirlwind summer. She played for the Spoleto Festival USA in Charleston, S.C., and went on a retreat with her flute, viola and harp group, Deciduous Trio, at the Avaloch Farm Music Institute in Boscawen, N.H. She also performed a special concert of original music from living Houston-based composers, which didn't require her to stick to performance-practice guidelines of a piece's era of origin like most classical music. Strange says it was nice to interact with the composers, to ask them questions and make sure she correctly interprets their vision. "It's that, and you can be like, 'No, that doesn't work; please fix it,'" she jokes.