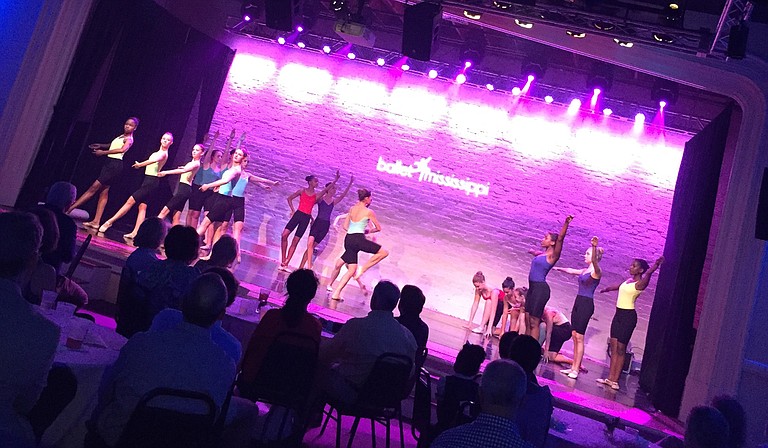 Tuesday, November 24, 2015
It's been five years since the Oscar gauntlet of Darren Aronofsky's "Black Swan," but I've nonetheless remained a bit fascinated with the world of ballet and dancers.
I took dance from the time I was 4 years old through my senior year of high school, but I never attained the level of anything beyond our annual recitals. So maybe some of my fascination is just sheer awe at the ability, the training and the discipline of it all, coupled with, let's be honest, jealousy that I could never leap like that.
I recently watched the documentary, "Ballet 422," which follows Justin Peck, the 25-year-old choreographer tasked with crafting a new ballet for the New York City Ballet's 2013 season (the 422 in the film's title is because the piece will be the company's 422nd ballet). Peck is a seasoned dancer but new to choreography, and the film captivated me with its peek into both the nuts-and-bolts work and the drama of the creative process.
I also eagerly anticipated the premiere of STARZ network's limited series, "Flesh and Bone." The New York Times described it as "Black Swan" meets "Showgirls" had me ready for some great campiness. And it was.
While recapping the first episode to a friend, I remembered that here in town, we have awesome opportunities to enjoy ballet performances—and perhaps create in my head, at least, some dramatic back stories.
On Thursday, Oct. 8, Ballet Mississippi hosted an event at Duling Hall called "First Moves." It was a great chance to see what's in store for the ballet's 2015-2016 season. I'll admit that the ballet is one of those cultural things that I'm really glad we have here in Jackson, but to which I've never gotten season tickets, or even been to a performance of other than the school's recital. But with "First Moves," it became much more accessible; the event was a social and showcase at an affordable price point ($10) in a familiar, casual venue with snacks and a bar. Sign me up!
After some time to mix and mingle, the showcase started. It included performance of four numbers, highlighting shows to come this season. The first featured a medley of music (including some Lady Gaga, even) and contemporary choreography from guest choreographer Mikhail Ilyin. Next up were two numbers of Irish-influenced dance to music by Pete Huttlinger's piece, "McGuire's Landing." Ballet Mississippi Artistic and Executive Director David Keary shared with the audience that he first came across this music as part of his classical guitar studies and felt it would be perfect as a ballet. I have to say he was right.
The showcase ended with "The Waltz of the Snowflakes" from "The Nutcracker," which Ballet Mississippi will perform at Thalia Mara Hall from Dec. 4 to Dec. 6.
One of the most exciting parts of the evening to me, though, was a teaser that didn't include an actual preview. Keary announced that on Feb. 6, the ballet will perform with singer-songwriter Claire Holley at Duling Hall. Holley has composed some music specifically for ballet, and the company will dance to those pieces. She'll also perform some of her original numbers that the audience may already know. That collaboration should be really fun and interesting and not what you typically think of as a traditional ballet.
To circle back to my movie frame-of-reference, it kind of reminds me of the dance to "The Way You Make Me Feel" in the movie "Center Stage." And that makes me happy. So here's to some dancing ... even if it's drama-free.