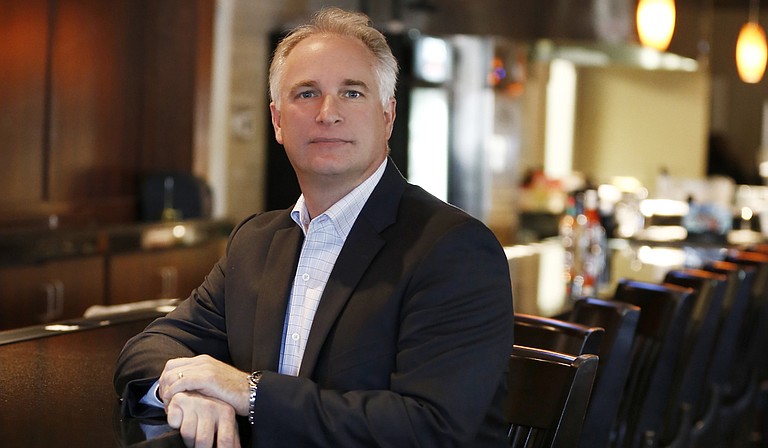 Wednesday, November 4, 2015
While New Orleans may be nearly three hours away, it's easy to find Cajun dishes reminiscent of the ones you'd find in the Crescent City at Drago's Seafood Restaurant in Jackson.
When chief executive officer, manager and owner Tommy Cvitanovich, 56, was just 4 years old, his family uprooted from Vancouver, British Columbia, Canada, and moved to New Orleans, where he cut his teeth in the restaurant business at an early age.
His family is of Croatian descent, and the close-knit community in New Orleans created relationships that still last today, as Cvitanovich himself still buys oysters from a large number of Croatian fisherman.
His uncle, Drago Batinich, and his aunt, Gloria, owned the original Drago's on Harrison Avenue in New Orleans. After it closed in the mid-1960s, Cvitanovich's father, also named Drago, and his mother, Klara, opened up their own restaurant in Metairie, La., in 1969.
Since then, Cvitanovich has worked every position from bartender to busboy, ultimately becoming owner, manager and CEO.
"I remember the very first day I came to the restaurant," he says. "My dad put an apron on me, flipped a milk crate over, and I was standing there trying to peel shrimp. That was my very first job I worked in this restaurant, and since then, I've worked every single job."
The idea for expansion first came a decade ago after Hurricane Katrina, when a hotel approached Cvitanovich about bringing in a few of Drago's dishes. Unfortunately, there were differences in the way it would be represented, and those plans fell through. Cvitanovich then struck a deal with Hilton Hotel in downtown New Orleans; downtown Drago's is the highest grossing restaurant in the Hilton chain.
In 2014, Cvitanovich's friend through the Louisiana Restaurant Association, Blake Brennan, came to him with an idea for a Jackson location. The Hilton on County Line Road was looking to revamp the old Huntington's Grille restaurant, and Brennan felt like a seafood restaurant would be the perfect fit. In December 2014, Cvitanovich opened Drago's in Jackson. Since then, he has balanced life between the kitchen and the road, traveling between Metairie and New Orleans locations often, while traveling to Jackson at least once a week.
Tradition is important to Cvitanovich, and every Drago's location features the same items on every menu, with varying wine listings due to Mississippi's alcohol laws. Cvitanovich has complete reign over the food, as he doesn't have executive chefs, but rather trained culinary chefs. He has a team of close friends that he brings in for ideas and advice, but says classics like Drago's famous charbroiled oysters are there to stay.
To keep things fresh and interesting, the Jackson location has a charbroiler in the dining room, where guests can watch chefs shuck and cook their oysters. Cvitanovich says he's one of the few restaurateurs that has direct contact with fishermen, and for that, all of the seafood served at Drago's is fresh, with trucks coming into Jackson nearly daily. Though oysters are the most popular item on the menu, Drago's has other options such as seafood gumbo or a chicken and Andouille gumbo, oyster chowder or eggplant Romano, which has eggplant and cheese. For the winter season, he plans to introduce a barbecue shrimp pot pie to the menu.
Though running a business of more than 450 employees and spending time on the road can be a strain, Cvitanovich says he makes sure to spend time with his family. He has four children, Maddie, Josh, Carson and Callie, with his wife of 20 years, LeAnn.
He says that he treats every one of his employees like family, and with a restaurant business steeped in New Orleans culture and his family heritage, he attributes his success to his passion and vision for a high quality restaurant.
"I love meeting people, I love talking to people, and I enjoy that aspect of it," he says. "I love what I do. I'm just very, very lucky to be able to do some of things that we do. It's just a neat job to have."
Drago's Seafood Restaurant at the Hilton Jackson (1005 E. County Line Road) is open Monday through Saturday from 11 a.m. to 10 p.m., and 11 a.m. to 8 p.m. For more information, visit dragosrestaurant.com or call 601-957-1515.